End of year offer
10% OFF ON ANY SUBSCRIPTION PLAN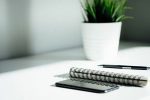 We want to make sure you enter 2020 with the right guidance and information for your business. This is why you can now enjoy 10% off any of our subscription packages. Sign up before the end of the year and get exclusive key data insights to optimise your business strategy.
*Limited time offer - Until 31st December. Only available to new subscribers
Start your FREE trial
Sign up to access our business and regulatory briefings and get the most updated news, insights and our expert analysis to keep you on top of worldwide industry trends.
By signing up you agree to our Terms and Conditions Please note trial access may take up to 24 hours to be granted as access must be qualified by a member of the ECigIntelligence team.