Topics
Content types
Geography
New product release
We just launched our new Flavour & Nicotine trackers!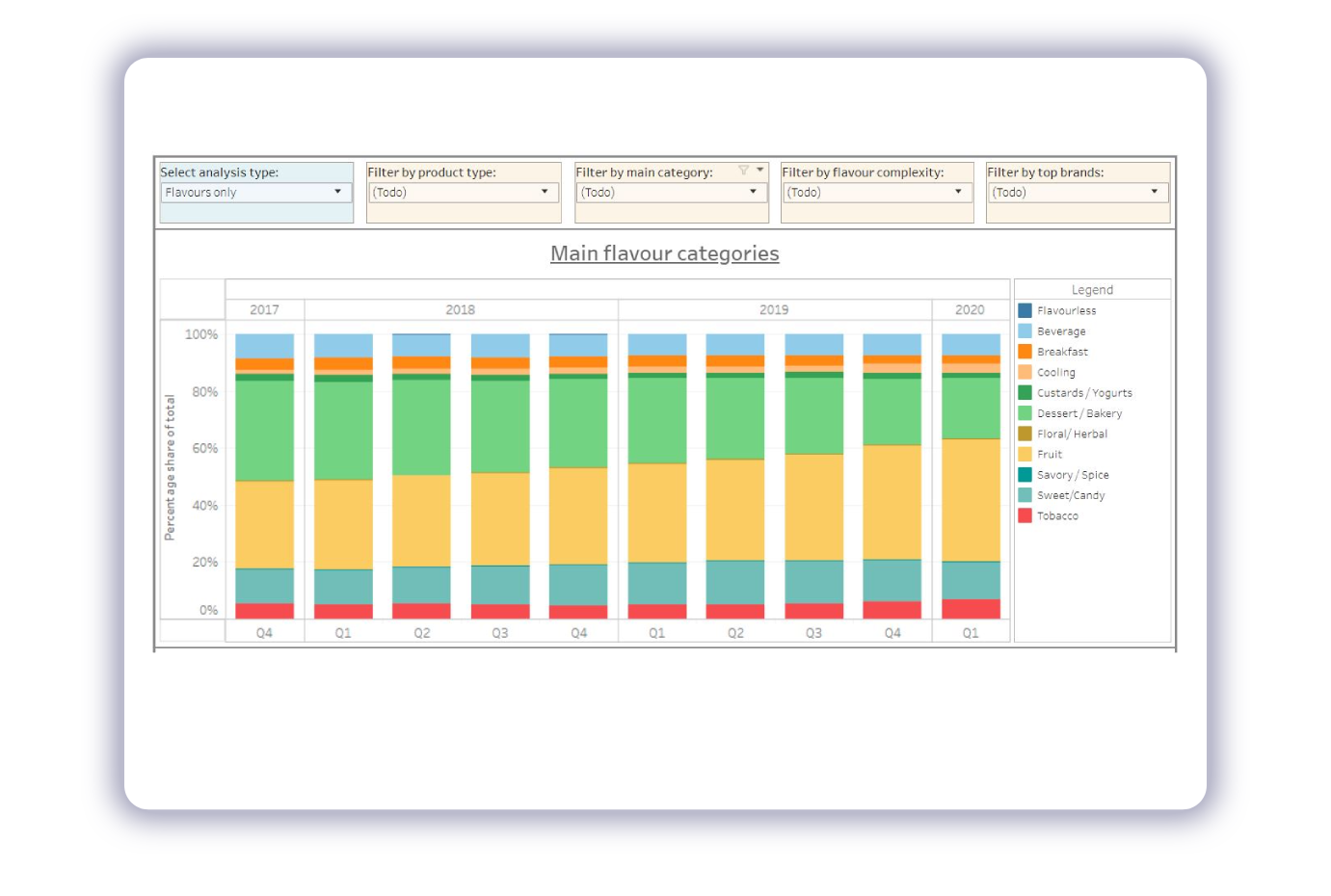 Navigate our interactive and user-friendly visualisations to gain an advantageous perspective on flavours and nicotine strengths offered by leading brands and top websites in seven major e-cigarette markets – the US, UK, Russia, Germany, France, Italy and Canada.
*Visit our trial version page for more information
Start your FREE trial
Sign up to access our business and regulatory briefings and get the most updated news, insights and our expert analysis to keep you on top of worldwide industry trends.
By signing up you agree to our Terms and Conditions Please note trial access may take up to 24 hours to be granted as access must be qualified by a member of the ECigIntelligence team.