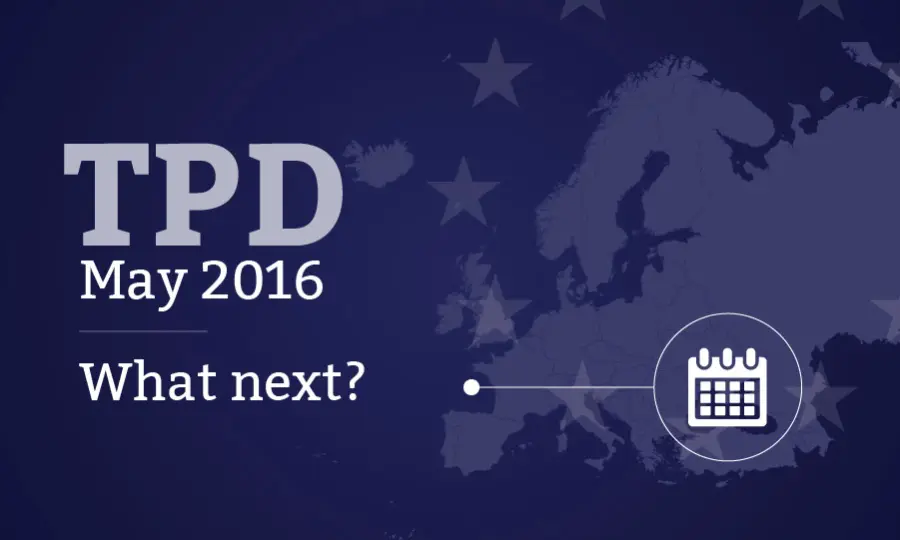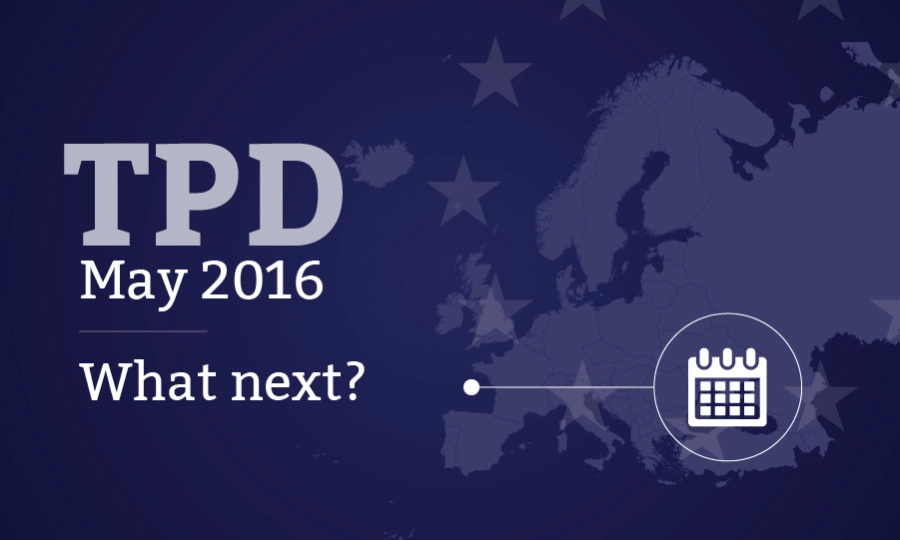 Note: after this article was published, we carried the news of last-minute progress by France and Ireland.
Nearly half of EU member states look likely to miss today's deadline for fully transposing the Tobacco Products Directive (TPD) into local law.
Barring last-minute action, Austria, Belgium, Croatia, Cyprus, Denmark, Finland, France, Ireland, Poland, Slovenia, Spain and Sweden will all fail to meet the 20th May target date for implementing the TPD, which introduces some EU-wide restrictions on e-cigarette products and marketing while leaving others up to individual countries.
Together these 12 countries out of the total European Union 28 represent around 200m people, or 40% of the EU's population.
In Austria, no further action is expected until 18th July.
In Belgium, the arrêté royal was suspended in April due to what were considered disproportionate fees for notification, and nothing new has happened since then, though it is likely under consideration.
In Cyprus, a law firm that has talked with government officials has confirmed to ECigIntelligence that there is no chance of meeting the deadline.
Denmark has approved transposition legislation but it will not come into force until June, so it is only narrowly missing the May date.
Finland's parliament is expected to consider its legislation in June.
France has partially transposed the TPD, but the ordonnance that was intended to handle the final details is not yet publicly available.
Ireland is still in a consultation phase, and no draft legislation is available. The health ministry has blamed this on the 70-day political impasse prior to the formation of the current minority government.
In Poland, the Chemical Substances Inspector has confirmed that the lower house of parliament (the Sejm) will not vote on the transposition bill until July at the earliest.
Slovenia's transposition appears to still be in a consultation phase.
Spain's health minister has admitted that transposition will be late because of the failure to form a government after last year's elections, and the necessity to hold new elections this June.
Sweden's official draft legislation says it will come into force on 1st October.
Switzerland, not an EU member, is also encountering delays in the introduction of new e-cigarette legislation after a committee of the states council sent the matter back to the federal council, believing that proposed advertising restrictions might be too tight and that vapour products should be treated distinctly from combustible tobacco products.
What This Means: Transposition of EU directives by member states is often late – the average hold-up for outstanding directives now stands at more than seven months, although many countries have reduced their typical delays.
In that sense, the fact that the TPD has not been fully implemented everywhere does not make it any kind of failure as a piece of European legislation.
But what it does mean is that – quite apart from possible legal challenges and the huge task of implementation – the story of the Tobacco Products Directive is far from over, on the day that it was supposed to come into effect all across Europe.
– Pablo Cano Trilla ECigIntelligence staff
Graphic: Carl Gamble