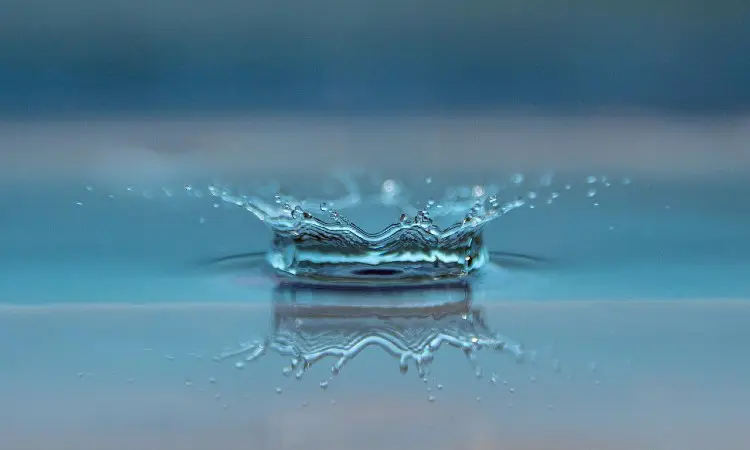 A new range of e-liquids containing 30% water – said to be the highest ever – could be the biggest innovation since the introduction of nicotine salts, the company behind it claims.
Vaping technology company Aquios Labs says water-based vaping leads to a smoother experience for vapers, greater efficiency through lower required temperatures for hardware, and greater chemical stability during the vaping process.
However, unique hardware requirements will likely limit the innovation to being used only in disposable products until Aquios can make it compatible with existing hardware.
The company will launch a disposable range in the UK in May 2022 after debuting it at the National Convenience Show at the National Exhibition Centre (NEC) in Birmingham from 25th to 27th April. The first range, the new Lota F600 e-cigarettes, uses Aquios's AQ30 technology, which it is also looking to license to other companies.
According to Aquios co-founder Jack Sanders, water-based vaping represents the first major innovation the sector has undergone in years. It paves the way for future developments in the same direction.
"We can see the potential of this technology to become the new standard of vaping," Sanders told ECigIntelligence. "A lot of companies have looked away from innovation with liquids. Water-based will be the first step for other brands to open up to new innovations."
Benefits of water
Sanders said that Aquios, a UK-based company with teams in Shenzhen, China, started "playing with the idea" of introducing water-based vaping around a year ago.
"We are the first to achieve 30%, but hopefully we can get a lot higher," Sanders said. "We haven't seen any other company in the market coming close to that."
While most vaping devices and liquids contain up to 3% water, or no water at all, Sanders said, the new water-based products will support high levels of water content, which brings about several potential benefits for users. He said reducing the levels of propylene glycol (PG) and vegetable glycerine (VG), which are usually contained in e-liquids, in favour of an increased water content, makes the vaping experience smoother, as flavours taste more natural.
Water makes the nicotine delivery more efficient and lowers the boiling temperature, allowing for an increased chemical stability of the vaping process. It also helps reduce dehydration, which causes irritation and a dry mouth. All of this, according to Sanders, will make the new water-based devices particularly appealing to consumers.
Aquios Labs said in a statement that the company is currently focusing on integrating their new technology into disposable devices, as they are the fastest-growing category in the sector.
Convenience buyers at the NEC were among the first to experience water-based vaping before Innokin, a global brand with offices in California and a factory in Shenzhen, introduces the new products into the UK market in May.
Future partnership
"Our product development team was immediately sold on the unique advantages of water-based vaping," Innokin co-founder George Xia said in a statement. "We look forward to hearing feedback about our range of water-based devices."
While Innokin is currently the only company selling vaping devices powered by Aquios technology, Sanders told ECigIntelligence that Aquios is in talks with Texas-based group Pastel Cartel's disposable vape brand Esco Bar for a future partnership.
The company is also working to make the product more widely accessible by eliminating the requirement for it to be used with compatible technology. "Water-based vaping currently works in disposable devices," said Sanders. "We are working toward open systems and refillable devices."
Aquios e-liquids are currently advertised in a wide range of sweet and fruity flavours such as strawberry milkshake, vanilla caramel, blueberry bubble gum and mango-banana.
While some experts found that flavours draw young people to e-cigarettes, and regulations banning flavoured vaping products are being introduced by several countries in a bid to kerb underage vaping, Sanders remains confident that the new water-based devices won't pose a threat to minors because of the available flavours.
"There's always that worry, no matter where you go with flavours," he told ECigIntelligence. "We trust the clients and stores we work with follow the age-verification laws strictly, and if we find any partners violating these rules we will take action. Our focus is on helping adult smokers switch."
– Tiziana Cauli ECigIntelligence staff
Photo: Roegger