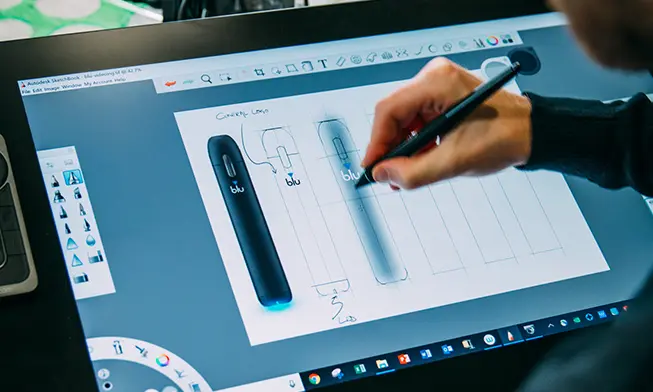 A proposed restructuring of Nerudia, a UK e-liquid manufacturer owned by Imperial Brands, could lead to the loss of 77 jobs across its research and development and production departments in Liverpool.
Imperial confirmed to ECigIntelligence that changes were being planned to comply with the company's new approach of simplifying its operations and embracing new ways of working.
"As part of the consultation process we will be discussing a range of employee support measures which will include, wherever possible, internal redeployment and re-training," a company spokesperson said.
There are currently 160 people based at the Nerudia facility in Liverpool, which according to the company has the capacity to produce up to 2m e-liquid bottles per month.
Nerudia, a joint venture between the German producer of pharmaceutical-grade nicotine Contraf-Nicotex-Tobacco and two UK businessmen, David Newns and Chris Lord, was purchased by tobacco giant Imperial in October 2017. It now describes itself as "Imperial's home of R&D for Next Generation Products (NGPs)", including vapour, heated tobacco and oral nicotine delivery.
The Liverpool factory gained a licence in 2016 for the production of pharmaceutical e-cigarette products from the Medicines and Healthcare Products Regulatory Agency (MHRA), the body responsible for medical device licensing in the UK.
What This Means: Imperial's net revenue from smoke-free products increased by 16% in the first half of the year, and the company attributes this good numbers to the company's "targeted approach".
In January, CEO Stefan Bomhard launched a new strategy to transform Imperial Brands and deliver a stronger performance in its next-generation portfolio by taking a "more prudent approach" in its business model. It is this "prudent approach" that now threatens jobs at Nerudia.
– Antonia di Lorenzo ECigIntelligence staff