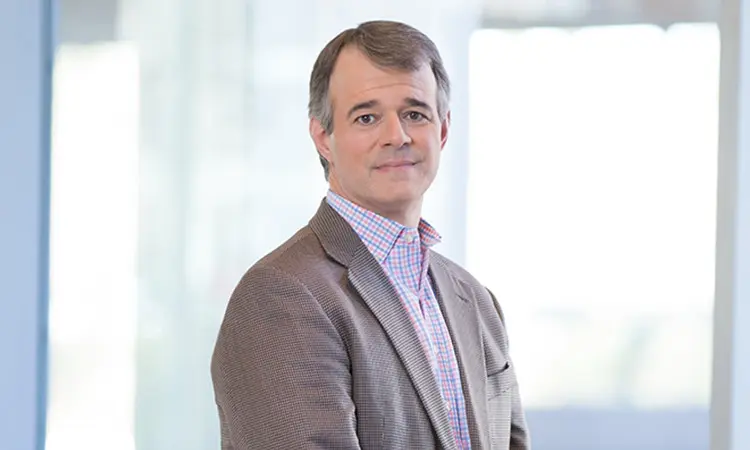 Altria has announced the retirement of CEO and chairman Howard Willard after 28 years with the company, and named Billy Gifford as its new CEO.
The appointment of Gifford (pictured) comes amid a challenging year for Altria, with its investment in vaping business Juul Labs declining in value by 65% in a year.
The Virginia-based tobacco giant is also facing an antitrust claim by the US Federal Trade Commission (FTC), accusing the company of "eliminating competition" over its acquisition of a 35% stake in shares in Juul.
Gifford has been serving as Altria's vice chairman and chief financial officer. He was responsible for overseeing its core tobacco businesses, sales and distribution business, consumer and market insights team, business analytics and the overall finance of the company.
"We continue to believe that accelerated movement of adult smokers to other categories, primarily e-vapour, and increased exclusive e-vapour category usage drove the incremental year-over-year decline," Gifford said in February.
From 2013 to 2015 he worked as senior vice president, strategy and business development.
Since joining Philip Morris USA in 1994, Gifford served in leadership roles in finance, marketing information and consumer research and as president and CEO of that company.
He served as vice president and treasurer for Altria Group, where he led various functions including risk management, treasury management, benefits investments, corporate finance and corporate financial planning and analysis.
Aside from the tobacco industry, Gifford worked at public accounting firm Coopers & Lybrand, nowadays called PricewaterhouseCoopers, and served on the board of directors of multinational drink and brewing company Anheuser-Busch InBev.
What This Means: Gifford takes on the role of CEO at a crucial moment for Altria, with its shares having slumped 28% in the past 12 months.
The questionable investment in Juul and the price that the company paid for the Californian start-up will most likely be one of the main challenges that he will face as the new leader of the company.
Altria will release its Q1 2020 results on 30th April, and on 14th May Gifford will host the annual meeting of stakeholders, a good moment to test the waters and assess the upcoming challenges.
Since taking the company's helm in April 2020, Gifford has described the performance of its investment in Juul as "disappointing" and declared his intention to increase Altria's portfolio of tobacco alternatives. 
The firm has also filed a lawsuit for patent infringement against RJ Reynolds Vapor Co, a subsidiary of Reynolds American, over some of its Vuse e-cigarette products.
And Altria has had a major lawsuit filed against it – along with Juul Labs – over youth marketing tactics.
– Beatrice Bedeschi ECigIntelligence contributing writer