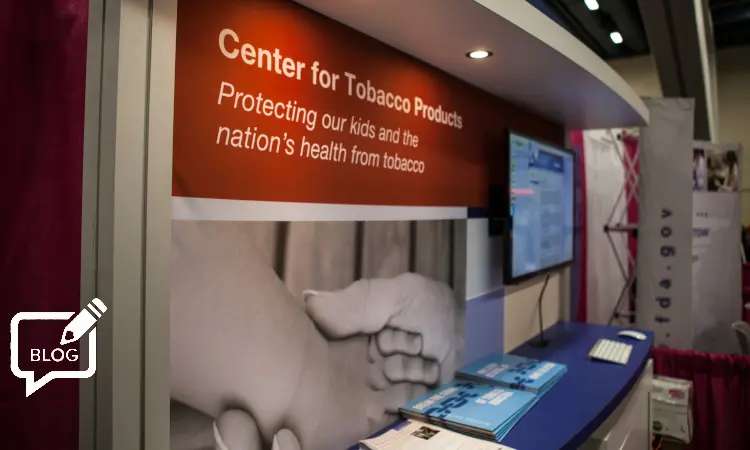 What will Michele Mital's reign as acting director of the US Food and Drug Administration (FDA) Center for Tobacco Products (CTP) mean in terms of policy? Beyond an assumption that little will change, it's impossible to tell from any she's ever said on the subject – because she's never said anything publicly.
That's according to American Vaping Association (AVA) president Gregory Conley, who told ECigIntelligence Mital is a multi-decade FDA bureaucrat with approximately zero in the way of opinions ever expressed publicly on any subject.
"Those who have encountered her at CTP consider her level-headed," Conley added. "With tens of thousands of vaping products still under FDA review and the PMTA [premarket tobacco product application] process for synthetic nicotine still to come, there are immediate opportunities for her to demonstrate that she is serious about improving FDA processes if she chooses to make that a priority."
UK public health expert Clive Bates told ECigIntelligence that Mital seems like "the consummate FDA insider", but agreed that there are no revealing statements she has ever made concerning her views on nicotine regulation.
Mital's confirmation as acting CTP – which we correctly predicted – puts her in prime position to be confirmed later as the new permanent head.
Mital enjoys an advantage through her significant CTP and FDA experience. In 2009, she served as the CTP's acting associate director for policy, helping to set the centre up – including undertaking staffing and implementation of the law related to its creation. From 2013 to 2018, Mital then served as the CTP's associate director for program coordination.
A safe pair of hands
Having spent more than 25 years at the FDA, she is considered a safe pair of hands, well versed in the job requirements and someone who would not represent radical change.
In February, during his confirmation hearing as the new FDA commissioner, Robert Califf vowed to select "the right person" to succeed Zeller. Since much of Califf's time will be taken up by Covid-19 and opioid matters, a familiar, long-serving CTP director like Mital, who will not make too many changes, fits the bill.
It's unlikely much will change in terms of policy direction on her watch. This means the focus will be on addressing the still unassessed PMTAs for vaping items and other novel tobacco products.
But that could be considered a good thing for the industry, given the anti-vaping climate prevalent in the US, as it also means there are unlikely to be any changes that restrict things even further.
TobaccoIntelligence's forecast was based on an analysis of Mital's experience and the careers of some directors of similar centres within the FDA. Most of them, who benefit from an academic background, served the federal agency as deputy directors before being promoted to heads, and Mital's appointment fits with that pattern.
Directors who have followed a similar path include Peter Marks, current director of the Centre for Biologics, Evaluation and Research (CBER), and Patrizia Cavazzoni, director of the Centre for Drug Evaluation and Research (CDER), both of whom worked in the pharmaceutical industry for several years.
– Antonia Di Lorenzo ECigIntelligence staff
Would you like to know more about recent steps taken by the US FDA? You can now download for free our full regulatory briefing "FDA's decision on Logic gives way to concerns over pending PMTAs" using the form at the top of this page.