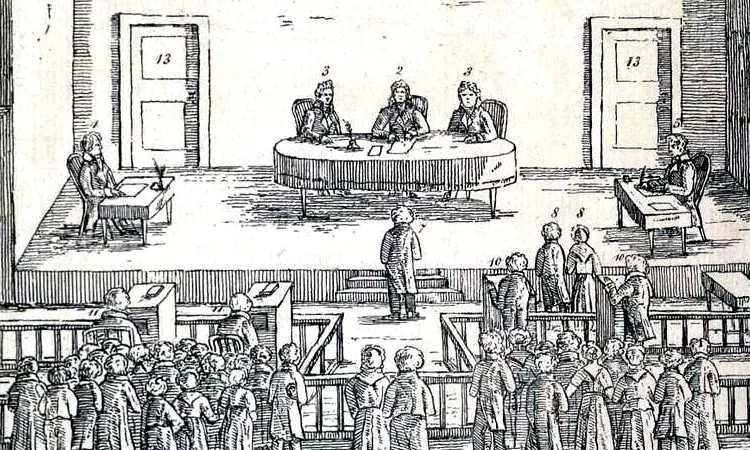 Proceedings in a US appeal court could demonstrate how judges are likely to perceive arguments from vaping companies contesting US Food and Drug Administration (FDA) decisions on pre-market tobacco applications (PMTAs).
A three-judge panel with the 11th Circuit Court of Appeals in Miami, Florida has been hearing arguments on three vaping cases: one by Bidi Vapor challenging the denial of its PMTA – which the FDA later rescinded; one by Pop Vapor on its marketing denial order (MDO); and a third combined case consolidating appeals against MDOs issued to Bidi Vapor, Diamond Vapor, Johnny Cooper and Vapor Unlimited.
The court has not yet issued a ruling and it is unclear how the panel will eventually decide, but the comments, questions and arguments from the judges and lawyers offer a hint of what legal rulings could lie ahead.
Bidi's lawyer Eric Gotting focused on an argument many other lawyers for vape companies, including Juul, are putting forward: that the FDA's rejection of PMTAs is based partly on requirements for scientific studies that were never properly notified to the companies before PMTAs were submitted.
Gotting told the judges that Bidi asked the FDA "in writing" what the requirement were for PMTAs, and the FDA responded in May 2020 that there were "point blank no specific requirements for comparator products".
"The FDA left it up to Bidi" which comparators to use, Gotting said. "But four months later, without warning, the FDA did a 180-degree turn."
More than a surprise switcheroo
Judge Robin Rosenbaum initially asked questions supportive of the FDA's decision. He wanted to know whether or not the agency said it must be able to determine the likely health risks of a new product and that it had a guidance ruling stating it expected not to be able to approve a PMTA unless it contained a variety of studies and sources.
Rosenbaum claimed there was "clear evidence" of a "youth epidemic" of vaping and asked Gotting what evidence Bidi included regarding the benefit for adult smokers who hoped to quit by switching to vaping. When Gotting cited some studies, the judge asked if the FDA had considered them.
"That is our point, your honour," Gotting said. "They never looked at it. They never looked at our application. All they did was check for the presence or the absence of a very narrow, comparative study. That's it. That's all they did."
Gotting said the change "is more than a surprise switcheroo", referencing language from a ruling by the US Court of Appeals for the Fifth Circuit, that stayed the MDOs issued by the FDA to Wages and White Lion Investments, doing business as Triton Distribution. "Here, the FDA specifically advised Bidi in writing," Gotting added.
For the FDA, lawyer Kimberly Ruthsatz Stephens said the agency does have consistent policies and stressed the importance of comparative evaluation in 2019. She described information submitted with the PMTAs as "literature reviews" and said they did not count as studies. Further, some of Bidi's submissions came to the same mixed conclusions about the benefits of vaping versus the harm, she said.
"The existence of scattered studies that may point one way or the other doesn't undermine the mixed nature of that evidence overall," Stephens added.
The allure of wacky watermelon
In the consolidated case, Jerad Najvar, representing the vape companies, said the FDA never articulated its comparative standards to the companies – though he indicated that they might be able to meet the requirements, given time. "All we can say is we need time to try to meet it," Najvar added.
FDA lawyer Zachary Cowan cited flavours such as "wacky watermelon" and "fruity cereal" that he said were "particularly appealing to youth". He said the FDA had reviewed all relevant evidence, and that no evidence about marketing tactics to reduce youth use could outweigh the identified harms associated with the products.
He acknowledged, however, that the FDA had not looked at that marketing evidence, to which Judge Andrew Brasher said it was like him saying he did not care what a criminal defendant said, he was just going to sentence him anyway. "How do I know it doesn't matter unless I listen to what they say?" Brasher asked.
Arguing for Pop Vapor, lawyer Eric Heyer also pointed to the FDA's lack of consideration of marketing proposals to limit youth access. FDA lawyer Isaac Belfer reiterated what his colleagues Cowan and Stephens had said: that no marketing plan can effectively mitigate the products' harms.
But Brasher again appeared sceptical and repeated what he had said earlier about the FDA not considering marketing plans being like a judge not listening to a defendant before sentencing. "Seems like it would be very unfair to say, 'I just don't care, Mr Criminal Defendant, what you're going to say. So I'm just not going to listen to you'," Brasher said. "That's different than saying, 'You know what, I've heard that a million times; I don't care.' You at least have to consider. It seems like the FDA didn't do that here."
Disappointment for Triton
It is unclear when the court might issue its formal written rulings in the three cases, and it's impossible to predict for certain what the court will do. However, the judges' comments indicate they may be considering some sort of remand that would put the PMTAs back before the FDA with an instruction to consider marketing plans and possible new submissions by the companies to address the comparative studies they say they were unaware they had to include.
Another, similar case concluded yesterday in disappointment for two vape companies, Triton Distribution and Vapetasia, manufacturers of flavoured e-liquids, when judges sitting in the Fifth Circuit Court of Appeals denied them a review of the FDA's MDOs. The court had heard arguments on 31st January that, like the 11th Circuit arguments on 17th May, discussed the companies' accusations of changing FDA standards. Heyer, the lawyer who represented Pop Vapor before the 11th Circuit, also argued for Triton.
Meanwhile, the courts' sister court in Washington DC, the US Court of Appeal for the Columbia Circuit, is considering similar arguments from Juul Labs, with briefing currently under way on Juul's request for a stay pending the court's full review of its petition against the FDA's MDO. (A temporary emergency stay has already been issued, following which the FDA temporarily suspended its own decision, saying it needed to review "unique scientific issues".)
The DC court will likely hear the same type of oral arguments from Juul and the FDA that the 11th Circuit and Fifth Circuit have heard in the cases those courts are currently considering, though none have been scheduled yet.
– Meghann Cuniff ECigIntelligence US legal correspondent
Image: Wikimedia Commons