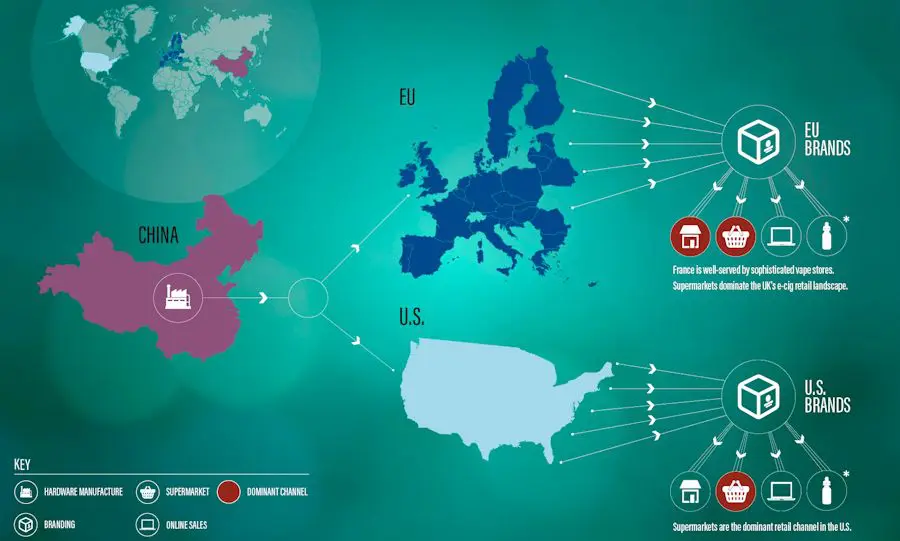 The latest e-learning tutorial from ECigIntelligence is aimed at newcomers to the e-cigarette industry, covering everything from how e-cigs work to the legal issues surrounding them.
"We're hoping the tutorial will be valuable not only to individuals, but also to companies in the business as an effective, easy introduction to key knowledge that they can provide to new hires," said ECigIntelligence editorial director Barnaby Page.
Our new introduction to e-cigarettes explains that the U.S. and Europe make up the key markets for vaping, along with Russia, and that the products are regulated in varied ways across the globe.
It explores fundamental aspects of e-cigs and vaping, such as the role of nicotine and flavours, as well as the health controversy – pointing out that in the debates surrounding the  long-term health impact of e-cigarette use, vaping is nearly always compared to smoking tobacco cigarettes.
The new tutorial, which ends with a knowledge quiz, also itemises different types of e-cigarette and some demographic categories among the vapers who use them.
It is the most recent in a series of e-learning packages from ECigIntelligence, which have also covered British and French advertising law.
Further tutorial courses are planned for launch in coming months.
E-learning course are currently available as part of ECigIntelligence Bronze, Silver, Gold and Platinum subscriptions.