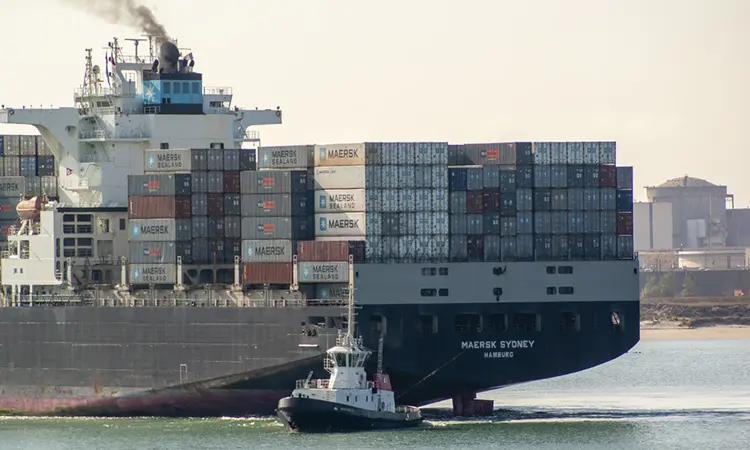 Despite the challenges presented by EU regulation and Brexit, Europe as a whole represents a massive export opportunity for businesses, a potential market with more than 550m consumers – as long as key steps in the new rulebook are followed.
That's the view of export consultant Andy Hooper, CEO of the UK-based firm Global E-Commerce Experts, which helps firms expand their e-commerce brands into Europe.
"One of the key things that exporters should remember is that they need to have either a business entity or a representative in the country of destination, and that representative should be responsible for their products," said Hooper.
"Many firms haven't been doing this over the last 30 years, but things have got tighter since Brexit and the rulebook needs to be implemented now."
Hooper said that Britain's exit from the EU prompted some countries – such as Germany – to re-read and then re-instate the rulebook, which wasn't always being followed.
"The easiest route to export is the way of indirect representation," he said, "because being jointly responsible for the liability of the product reduces the amount of import duty that needs to be paid."
27 ways to be different
Europe might have the potential to be lucrative, but the population of the EU is divided among 27 countries, which all may have different regulations, languages and logistics that need to be navigated.
Hooper recommends the priorities for exporters should be ensuring that both their product and business are compliant, then they need to get the logistics right.
That means selecting partners who have the appropriate expertise. For example, a firm exporting a food or drink product needs to ensure they check that the warehouse space in the country of destination is already compliant with the necessary food safety regulations.
Taking the time to find an experienced customs broker who can indirectly represent the firm in the destination country could avoid stock being held up at customs due to health claims that need to be clarified or forms that have been incorrectly, which could incur penalties.
Europe's two largest markets are Germany and the UK, with populations of 83m and 67m respectively. But one is still in the EU while the UK has left – how does this leave firms who are exporting to both countries?
How to work around Brexit?
"Brexit means there is an additional customs entry," said Hooper. "It's better for firms shipping from outside the region – such as China or the US – to make two shipments rather than one: one shipment into the UK and one into Europe. If they shipped everything to Europe, they'd have to pay a customs entry there and then incur additional customs charges when shipping from the EU to the UK."
Hooper has devised a seven-step framework to guide firms through expansion to Europe, which he will be sharing during his talk "Expand to Europe in seven easy steps" at the White Label World Expo at ExCeL in London on 2nd and 3rd March.
Hooper's framework has identified seven key segments in the process of expanding into Europe – from the initial research of the destination markets, ensuring product and company compliance and marketplace strategy through to logistics, shipping and customs, warehouse facilities and storage issues.
Then he moves onto product promotion and issues around online selling – such as who owns the data? If a firm chooses to sell via Amazon, for example, Amazon will then own the customers' data, but does their vast consumer reach still make it worth it?
"With this pathway you could export to anywhere in the world," said Hooper.
Andy Hooper will be one of the expert speakers at White Label World Expo, the online retail sourcing show, at ExCel London on 2nd and 3rd March. ECigIntelligence market analyst Lucas Tremlett will also taking part in the event, discussing disposables and trends in the closed system vaping market.
– Lorraine Mullaney ECigIntelligence staff
Photo: Simon Eccles