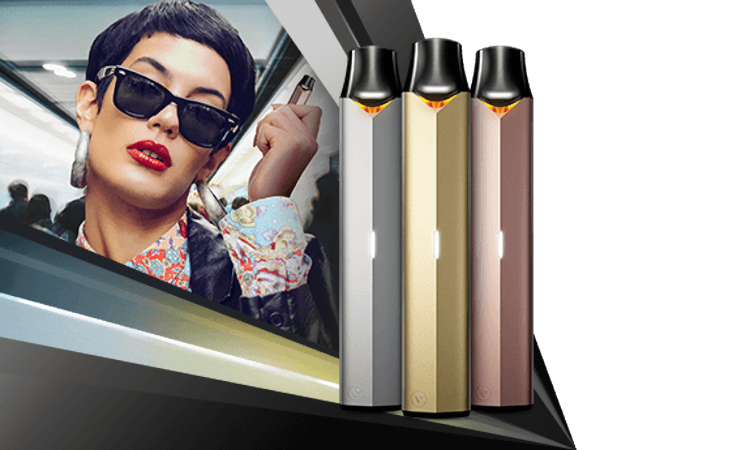 Vuse and vapour were the primary driver of a 42.4% year-on-year increase in British American Tobacco (BAT)'s new category portfolio revenue, according to the company's latest results.
The £2.05bn in new category revenue helped to partially offset an overall slight fall in global revenue of 0.4% to £25.68bn.
The company also reported a 4.8m year-on-year increase in the number of consumers of non-combustible BAT products to reach 18.3m last year.
These positive performances in its reduced-risk portfolio are predicted to help the company reach targets of £5bn in revenue and profitability in new categories by 2025 and 50m consumers of non-combustible products by 2030.
For the vapour segment, BAT produced a total of 535m pods in 2021 – 55.5% more than in 2020 – with revenue growth of 52%to £927m. The company said it had achieved "global vapour value share leadership" as of July 2021, with a full-year share of 33.5%.
It based this on AC Nielsen data that estimated Vype/Vuse value share as measured using the recommended retail price in tracked channels across the US, Canadian, French, British and German markets.
Recovery from US setbacks
Vapour consumables volume grew by 67% in the US, with revenue up 46.4% to £561m. BAT said Vuse Alto was the driving force of this growth, representing over 90% of Vuse revenues in the US in 2021, up from 83% in 2020.
"Industry vapour volumes were up 21.2%, reflecting a continued recovery from the EVALI [vape-related lung injury] crisis in 2019 and the impacts of the flavour ban in early 2020, with industry volumes and revenue now both above 2019 peak levels," it added.
In Asia-Pacific and the Middle East, revenue from vaping products was up 26% to £18m, while in Europe and North Africa it increased by 40.2% to £207m.
BAT said its e-commerce revenue was up 37% compared to 2020, with subscription programmes up 43%.
The company also said it increased new category investment by £496m in 2021 but reduced its losses by nearly £100m for the first time.
The company also highlighted that in October 2021, Vuse Solo received marketing authorisation in its original flavour from the US Food and Drug Administration (FDA).
However, ten Vuse Solo products with flavours other than tobacco were issued marketing denial orders (MDOs), apparently confirming that flavours are a significant criterion used by the FDA in determining whether a product is acceptable.
What This Means: BAT forecasts new category revenue growth and a further reduction in losses this year, with revenue growth between 3% and 5%.
– Antonia Di Lorenzo ECigIntelligence staff