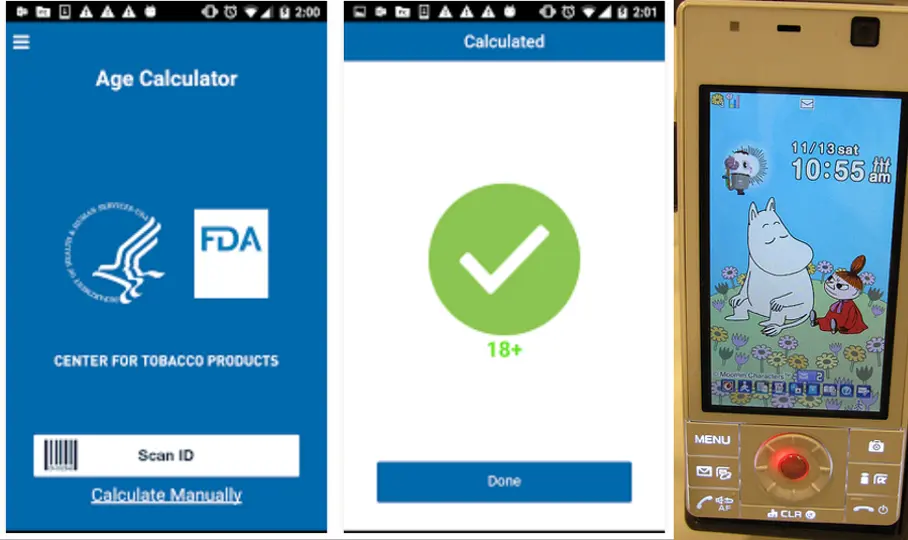 The US Food and Drug Administration (FDA) is hoping technology will help to solve the problem of youth access to tobacco and e-cigarettes.
To aid retailers in complying with age restriction laws, the FDA has released a smartphone app, "FDA Age Calculator", on both Google Play and iTunes.
According to a press release from the Center for Tobacco Products (CTP): "Using the camera feature on a smartphone, the app is able to scan the driver's license of the purchaser to determine if the customer is at least 18 years of age (the federal minimum age to buy a tobacco product)."
The CTP describes the free app as "voluntary".
The product description for the age calculator lists an option for the retailer to manually enter the purchaser's date of birth to verify the age.
The FDA claims personal information will not be saved or transmitted by the retailer's smartphone, or by third-party or government servers.
What This Means: Concern over youth access is one of the primary political issues surrounding e-cigarettes, and has been continually mentioned by US regulators.
This app may give smaller retailers a way of indemnifying themselves and proving they are playing by the regulations. However, it does not seem to cover the major issue of online retail. And since it does not verify that any licence shown actually belongs to the purchaser, it seems to only marginally reduce the chances of a minor succeeding in an illicit purchase.
Its only real use seems to be for those retailers who are either unable or unwilling to work out a customer's age from their date of birth.
– Daniel Mollenkamp ECigIntelligence staff