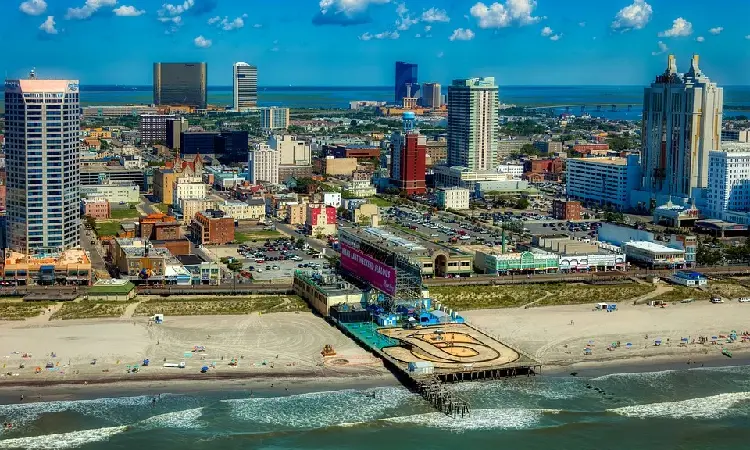 Vaping businesses in the US state of New Jersey, already crunched by the coronavirus pandemic, now say they need to make radical changes to stay afloat after a state ban on the sale of flavoured e-cigarettes came into effect on 20th April.
The ban, passed in January, includes mint and menthol flavours, with tobacco flavour the only exemption.
"It's spelling out doomsday for a lot of people right now," said Marcus Bower, the owner of Sunny Vapes, which has stores in Howell and Ocean Township.
New Jersey does not consider vape shops to be "essential" businesses, so normal operations have been also suspended during the pandemic.
Bower told ECigIntelligence his business has been reduced to delivery orders and that sales are at less than 10% of their normal level.
He started a petition this week urging the state government to reverse the ban and declare vape shops essential.
'Adapt or die'
"I can't even imagine how bad it's going to be moving forward if it continues because we're going to open back up and then people already know that we just don't have anything for sale any more," he said.
Businesses had around three months to prepare for the flavour ban, but some are still struggling to figure out how to face the future.
"It's adapt or die," said Mya McDade, who owns Just Vape in Haddon Township. "Everybody knew the ban was coming, so most vape shops were either already planning to shut off, were already turning into head shops or going into CBD."
McDade was trying to convert her business into a health and wellness-focused store, selling CBD and aromatherapy products. But the transition was thrown into disarray by the pandemic and the state lockdown.
She said she would likely have been able to convert many of her regular customers to her new products, but that's a harder job when they can't try them out in-store.
Sent to neighbouring states
For the time being, the flavour ban will simply push customers into neighbouring states where flavoured products are still legal, predicted Jon Golin, wholesale manager at Caribbean Cloud Company e-liquid manufacturer.
"It allows someone to go to Pennsylvania, buy it and then come right back, giving the state of Pennsylvania that tax money," he said.
Golin's company, which is based in Beachwood, has only roughly 5% to 10% per cent of its business in the state. But he predicted that flavour bans could sway manufacturers to produce more "shake and vape" or home-mixed liquids for consumers who want flavours but can't buy them in the store.
"I like to think that this industry is pretty resilient," he said. "And even with very draconian types of legislation, it's still around and people are still buying it."
What This Means: The vaping industry in New Jersey has two open fires at the same time: the pandemic that has temporarily suspended any vaping business in the state and adaptation to the new times in which flavours are no longer allowed.
Most of the vape stores in New Jersey are small businesses and some are struggling to know how they will be able to open once the pandemic ends, with a new flavour ban in force.
– Julian Hattem ECigIntelligence contributing writer
Photo: Pixabay