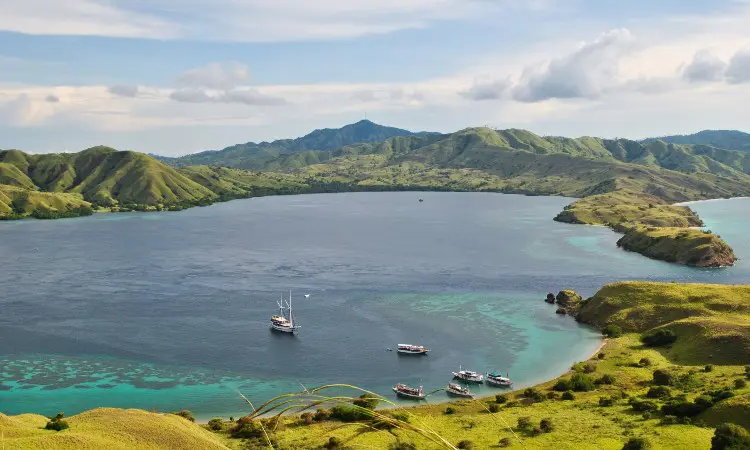 After years of political debate, Indonesia is finally making progress towards regulating e-cigarettes.
Indonesian president Joko Widodo has issued a list of planned governmental regulations for 2023, including the proposed revision of Government Regulation (PP) No. 109 of 2012, which encompasses the regulation of e-cigarettes as well as heated tobacco (which are regulated the same in the country).
The planned revision also includes an increase in the size of the health warning for tobacco products, and a ban on online advertising of tobacco products and of selling loose cigarettes. So far, Widodo has been most vocal on the ban on selling loose cigarettes, which is a widespread practice in Indonesia.
The National Commission for Tobacco Control (NCTC), a group of organisations and individuals that works to raise awareness about smoking and other tobacco-related addictions, welcomed the government's move on the revision plan but doubts it will go through.
"It is a good sign when the president has spoken out about this," an NCTC spokesperson told ECigIntelligence. "But will the revision happen? And will selling singles be the only content of the revision put into place? The Ministry of Health seems to be serious in pursuing this, but so does the Ministry of Industry, who think that they should protect the industry."
Vape industry agrees with regulation, fears prohibition
Ministry of Health spokesperson Siti Nadia Tarmizi said discussions were still being held across interrelated ministries. She confirmed that Widodo's remark on the revision was an assurance that the plan would be put into place this year.
"It involves a lot of parties in making decisions," Tarmizi told ECigIntelligence. "We hope the revision will be finalised before this year's third quarter."
Fachmi Kurnia Firmansyah of the Association of Retail Vape Indonesia (Arvindo) said it would be better to regulate e-cigarettes than to ban them outright. "Most of us retailers are small to medium businesses. It will be tough for the industry, for us," he said.
"I agree that the e-cigarette industry needs to be regulated based on actual risk profiles and independent research within the local context. We need to prevent under-age children from having access to it, which already is stipulated in the government regulation."
The lengthy process to revise the regulation proposed by the Ministry of Health has been ongoing since 2017 but has repeatedly bounced back and ended in failure to reach a decision. Between 2018 and 2019, the revision plan was discussed eight times in inter-ministerial meetings. It has now reached a pivotal milestone with Widodo including it in the list of governmental regulations to be issued this year.
Concern over flavours and under-age consumers
Health minister Budi Gunadi Sadikin said the ministries were currently reviewing other essential points of the revision, including e-cigarette provisions, saying there is potential for an increase in under-age users because of the use of flavours.
Critics of the revision are concerned it may hurt the country's booming e-cigarette and tobacco industry, especially the workers and farmers. In 2022, e-cigarette excise duty brought in IDR1.02tn ($68.1m), and a 19.15% increase over 2021 on the excise duty of tobacco-related products earned a total of IDR171.3tn ($11.4bn).
Several voices in the political sphere have been reluctant to adopt a harm-reduction approach towards new tobacco and nicotine products. On World No Tobacco Day 2022, deputy health minister Dante Saksono Harbuwono said e-cigarettes were as dangerous as smoking.
Budi Sadikin said e-cigs and heated tobacco could not be considered substitutes for traditional tobacco products and that manufacturers target young people with flavours.
– Arzia Tivany Wargadiredja ECigIntelligence contributing writer
Photo: Denissa Devy