There may be more recent ECigIntelligence reports on this territory. Please visit the home page for the United States or the advanced search page.
The new U.S. deeming regulations come into effect on 8th August, but products already on the market at that date have a complex, staggered timeline to comply. Our latest infographic explains it; click for a high-resolution version.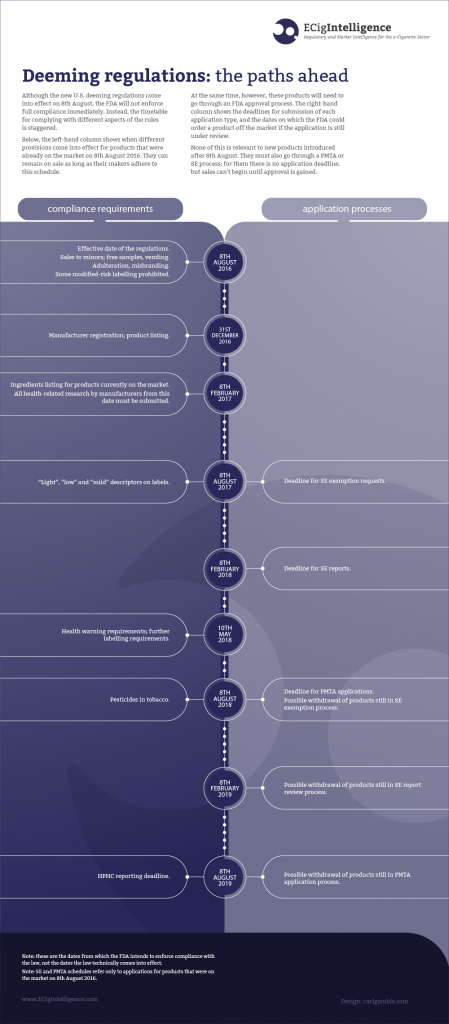 Research: Carly Souther
Graphic: Carl Gamble
ECigIntelligence does not provide legal, strategic or investment advice. Tamarind Media Limited, the publisher of ECigIntelligence, does not accept any liability or responsibility for information or views published.
Please see this page for a detailed description of our methodology.