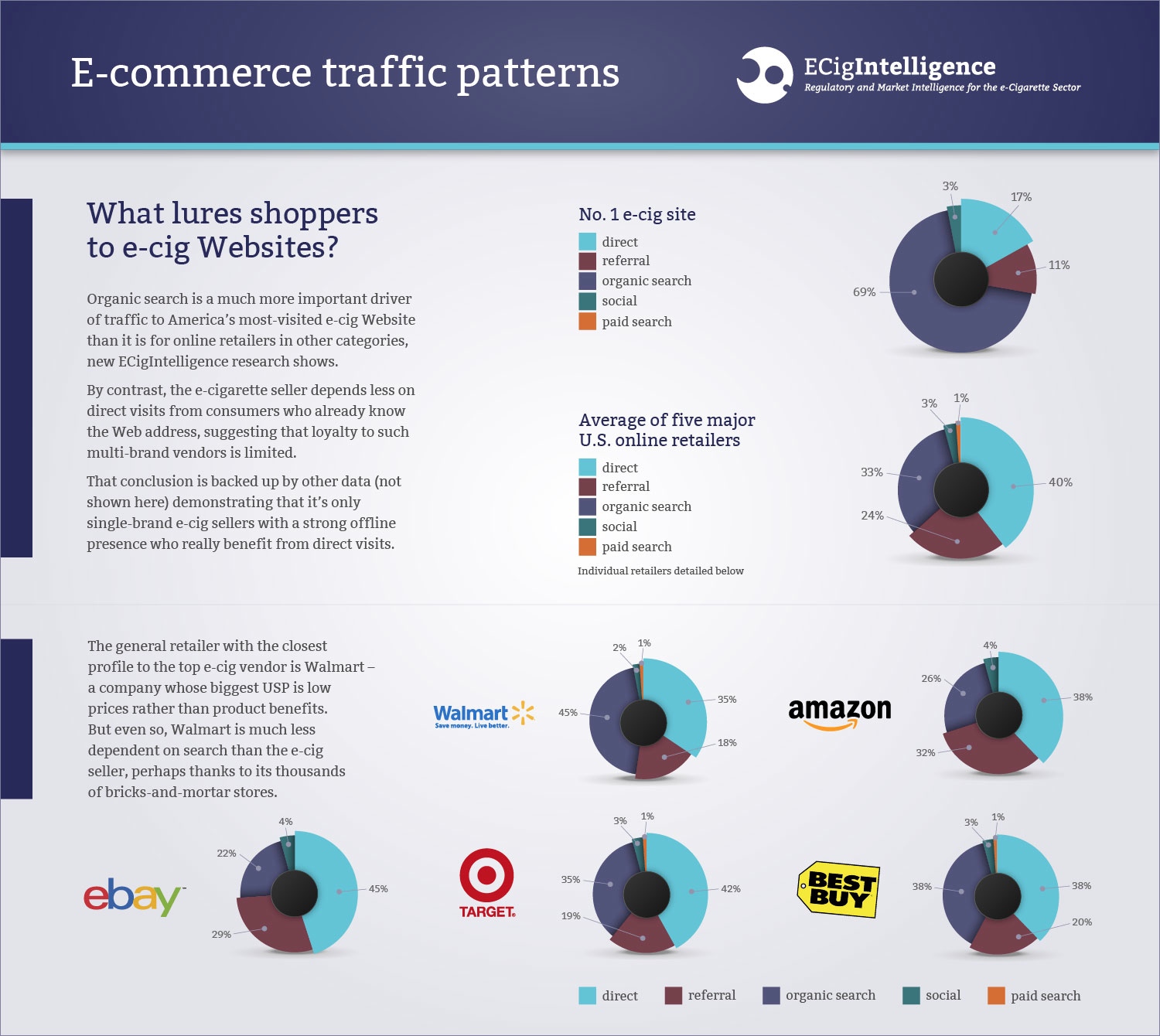 ECigIntelligence Silver, Gold and Platinum subscribers can explore the data on which this infographic is based, and read a full analysis, in our recent report on U.S. online sales of e-cigarettes.
Research: Ryan McCrossan
Graphic: Carl Gamble
ECigIntelligence does not provide legal, strategic or investment advice. Tamarind Media Limited, the publisher of ECigIntelligence, does not accept any liability or responsibility for information or views published.
Please see this page for a detailed description of our methodology.