NO Content Types
Physicists' experiment reveals unexpected facets of e-cigarettes
Forgotten painting sheds light on early history of e-cigarettes
Protected: Online tutorial: EU packaging regulation and UK interpretations
Test Elearning
World Medical Association (WMA)
Protected: testing123
test
Protected: EcigIntelligence Website Tour
Fiscal Note Test Map
Redirigiendo a la encuesta

NO Topics
Vape stores and PMTA – what's coming next? ECigIntelligence US survey 2020
Smoore 'positively shocked' about its Hong Kong IPO response
Fantasy figures that cloud the real issues in the teen vaping debate
Number of vapers in the UK falls for the first time, official figures show
Methodology and definitions for ECigIntelligence market reports
The good, the bad and the uncertain – what lies ahead for vaping in 2020?
What have LGBTQ youngsters in particular got against vaping?
EU elections: parties say yes to e-cig regulation, no to a ban
White House names sucrose expert, former marketing guru to replace Gottlieb
Is PMI preparing for a future move into the cannabis business?
State falls back in line with US constitution: Indiana regulatory report
Ryan McCrossan
Is online sales ban against Slovenia's constitution? Court must decide
E-liquid brand strategy varies across leading websites
TPD test requirements criticised as vague: what can manufacturers do?
Hobbyist users' e-liquid choices are diverse, hardware more consistent
Physicists' experiment reveals unexpected facets of e-cigarettes
Forgotten painting sheds light on early history of e-cigarettes
Protected: Online tutorial: EU packaging regulation and UK interpretations
Test Elearning
Protected: testing123
test
Protected: EcigIntelligence Website Tour
Protected: Internal test
Download your copy of the TPD era guide – Platinum subscribers only
Fiscal Note Test Map
ECigIntelligence is redirecting you to the advertising spreadsheet…
"Adult" flavours can contribute to reducing risk, new startup tells FDA
Redirigiendo a la encuesta
ECigIntelligence style guide: introduction / general principles
Discount code for E-Vapor Law Symposium
ECigIntelligence style guide: specific style points
ECigIntelligence style guide: notes for analysts
Demo

NO Geography
COVID-19: emergency regulations and affected legislative procedures
How has the ban on vaping imports gone down Down Under?
Flavour tracker trial version
Are people vaping more or less during the COVID-19 emergency?
What have LGBTQ youngsters in particular got against vaping?
ECigIntelligence heated tobacco markets database
Ryan McCrossan
We've moved!
Spanish focus group highlights lack of brand loyalty among vapers
Study calls for smokers to be moved toward e-cigs and smokeless tobacco
Offline sales lead the way in Russia, but online market is growing
WHO comes under fire for "naive" report on possible harms
FDA finds c-stores, pharmacies selling to minors – but no vape shops
Protected: Online tutorial: EU packaging regulation and UK interpretations
Test Elearning
Protected: testing123
test
Protected: EcigIntelligence Website Tour
Protected: Internal test
Download your copy of the TPD era guide – Platinum subscribers only
Fiscal Note Test Map
ECigIntelligence is redirecting you to the advertising spreadsheet…
Redirigiendo a la encuesta
ECigIntelligence style guide: introduction / general principles
Discount code for E-Vapor Law Symposium
ECigIntelligence style guide: specific style points
ECigIntelligence style guide: notes for analysts
Demo

Interested in CBD? New exclusive report
CBD as a Novel Food: the future for edibles in Europe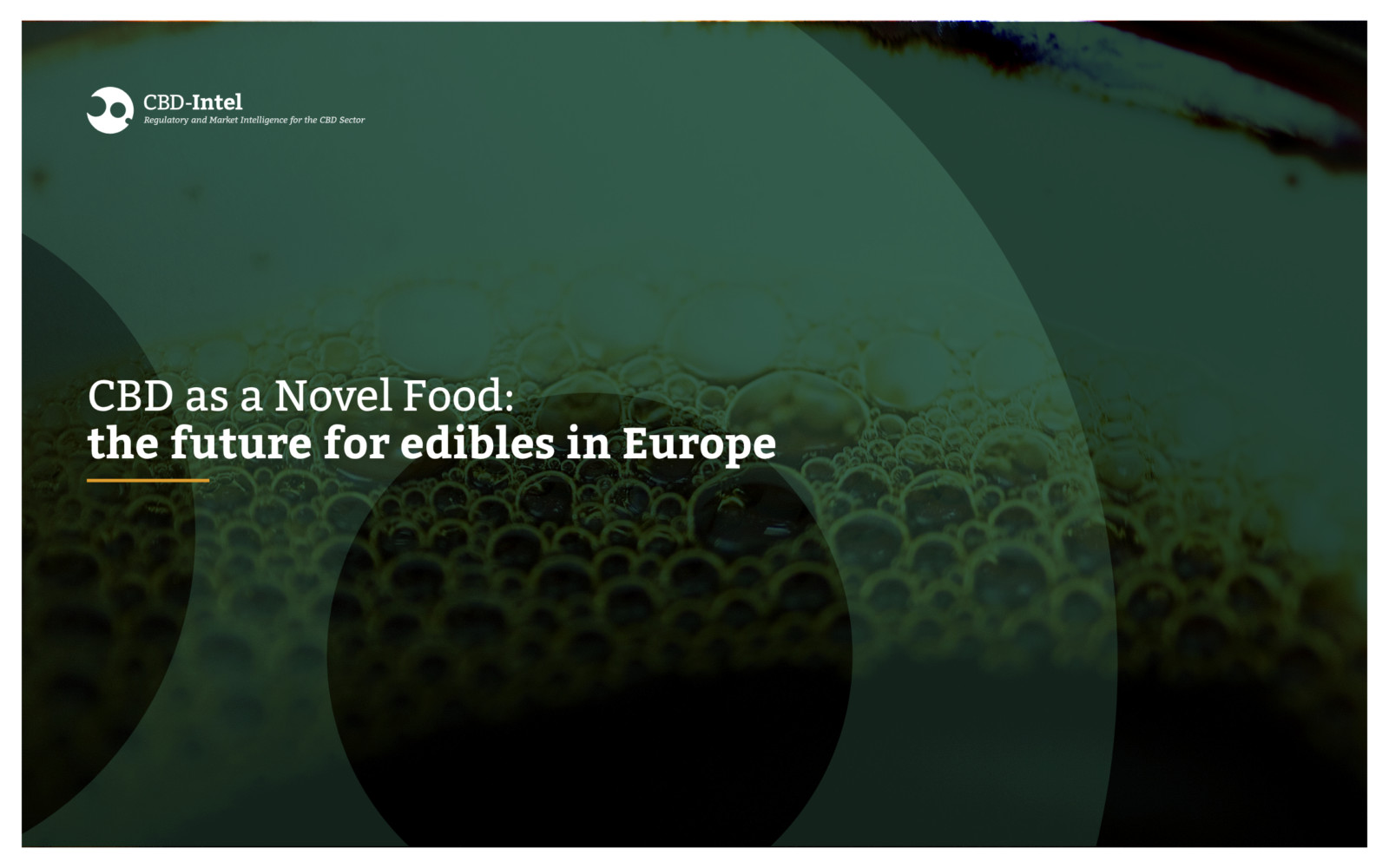 Avoid the risks of online misinformation. This report, from our sister platform CBD-Intel, provides an exclusive in-depth analysis with practical information for your business. All you need to know about CBD and Novel Foods in one place!
Do you want to understand the industry impact of Novel Food regulations and future scenarios? Then you cannot miss our new report.
This report also includes a 1-hour consultation call with CBD-Intel's analyst team.
*Sample page available
Start your FREE trial
Sign up to access our business and regulatory briefings and get the most updated news, insights and our expert analysis to keep you on top of worldwide industry trends.
By signing up you agree to our Terms and Conditions Please note trial access may take up to 24 hours to be granted as access must be qualified by a member of the ECigIntelligence team.