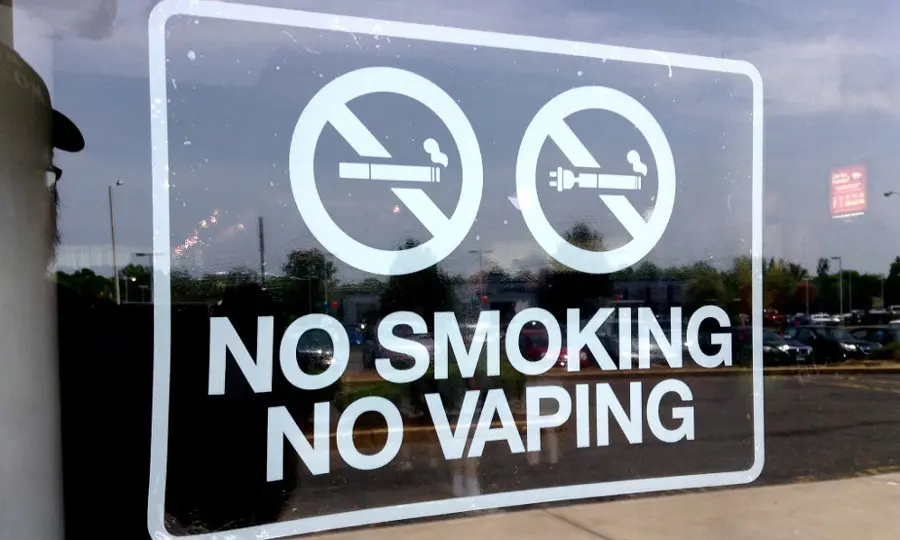 Organisers and visitors at a New Jersey e-cigarette expo face fines totalling $50,000 for vaping indoors, following the event management's apparent misunderstanding of the state's laws on e-cig use in public places.
Health officials from the township of Edison, New Jersey issued 66 citations against e-cigarette vendors at Vape Expo NJ 2015, which took place last weekend, as well as a further 27 summonses against the expo organisers and the owners of the hall where the event took place.
The organisers thought that by declaring the event a private event for vapers, they would be able to avoid the ban on vaping in enclosed public spaces. They declared: "This is a private event for vapers only! No smoking please! Membership is included with your entry ticket purchase. Vaping will be allowed inside the adjacent pavilion."
But local officials disagreed, saying that the event was effectively open to the public, as all consumers had to do was pay an entrance fee and sign a paper saying they were joining the Vape Expo NJ 2015 Club.
The fines for which organisers, exhibitors and visitors are liable total nearly $50,000 (€46,000).
Authorities said they attempted to rectify the situation before the event started – working with the organisers to install an outside vaping area, for instance – but that the two sides were unable to come to a full agreement before the start of the event.
The venue itself, meanwhile, claimed ignorance about the issue. A spokesperson said that it assumed the proper agreements had been made and that as soon as it learned this was not the case, it started handing out flyers warning people not to vape indoors.
According to people visiting the show, the public-health officials eventually left and vaping continued indoors, along with "cloud" competitions – competitive challenges to see which vaper can produce the most vapour.
Feeling stung
One person who attended the expo – Robert Pochadt, director of sales at InstantGMP – told ECigIntelligence that he did not see any citations being given but did receive a notice not to vape indoors, although it was only on the second page of a handout given out at the entrance. Pochadt questioned whether organisers thought it was important, given that position.
"This show will not get the traction it wants if attendees at the first-ever feel stung," he said.
There was also disappointment expressed on social media, with many consumers and vendors complaining about the bans and the early closure of the event on the final day, when it shut its doors four hours ahead of the scheduled time. A number of e-liquid sellers said they lost out on business because they were prevented from offering samples to try at their stalls.
Organisers said they would cover any fines issued by state officials, although the process by which this is to be done remains unclear.
They also said that they thought the event was a success and plan to hold it again next year in Atlantic City, where casinos are partially exempt from the New Jersey indoor smoking and vaping ban.
What This Means: The exact reasons why the organisers and officials disagreed about whether vaping was allowed indoors are uncertain. Neither side responded to ECigIntelligence's requests for comment.
There are sometimes limited exemptions to bans on indoor e-cigarette use – such as for vape stores. But it is clearly risky to assume that an exception applies without establishing it firmly.
– Freddie Dawson ECigintelligence staff