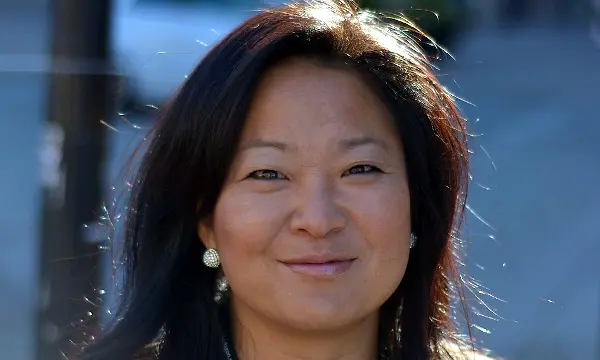 As the European Parliament prepares for a heated discussion on the revision of EU tobacco regulations, members from all parties and member states are expected to express differing views on the need for stricter rules on novel products.
While most Parliament members (MEPs) are likely to take a conservative approach, some are more open to acknowledging a positive role for alternatives to smoking for harm reduction and the adoption of less limiting regulations on them.
According to Jessica Polfjard, a Swedish MEP within the centre-right European People's Party (EPP) group, while the rules set by the current Tobacco Products Directive (TPD) provide a solid basis for regulation of novel products, the directive's revision should differentiate between smoking and less dangerous alternatives.
"The EU Tobacco Products Directive provides a framework to regulate vaping and other products and I think that is a good bedrock to regulate this, so we can both increase public health and provide alternatives to more harmful products," she told ECigIntelligence.
First elected in 2019 as a member of the Christian Democrats, a party within the EPP, Polfjard (pictured) also serves in Sweden's liberal conservative Moderate Party, which heads the country's right-wing government coalition since last October. The new government is expected to promote harm reduction in its tobacco policies and to keep a positive attitude towards novel products.
Liberal approach
"In my political party in Sweden and in Brussels we are keen to work with harm reduction," Polfjard said. "If we want to help people switch from using more harmful products, we should realise that it is necessary to provide the consumer with alternatives."
Sweden is known for its liberal approach to oral tobacco products, being the only EU member state where snus – the country's prime modern tobacco product – is legal.
According to Polfjard, if snus was allowed in the rest of Europe, it might offer smokers a less harmful alternative to traditional tobacco products.
"Snus and other oral products would play an important part in providing substitutes for regular cigarettes and other more harmful products if they were provided on EU markets as other alternative products currently are," she said.
Snus is widespread in Sweden, which has the lowest smoking rate in Europe. This, Polfjard believes, proves that access to oral tobacco products could help smokers quit or reduce their cigarette consumption.
Safer than cigarettes
Heated tobacco has been regulated in Sweden since July 2019 as a tobacco product. Polfjard is convinced, though, that Europe should acknowledge the potential of heat-not-burn (HnB) products as a safer alternative to combustible cigarettes.
"The important thing is that we regulate different products in relation to their intended use and potential risks with regard to public health, not automatically in comparison to other products," she said. "Heated tobacco products are in general seen as safer than regular cigarettes for containing lower levels of harmful ingredients. In that regard, we should regulate heated tobacco products in a way that we encourage people to use less harmful products."
Polfjard, who sits on the European Parliament's Environment, Public Health and Food Safety Committee, also expressed doubts over the ban on heated tobacco flavours introduced by a European Commission Delegated Directive last November and due to be transposed into member states' national law by 23rd July.
The ban is still in force despite the opposition of four member states and a claim by tobacco companies against the directive, currently being processed by the Court of Justice of the European Union (CJEU).
Polfjard, who opposed a similar ban on flavoured vaping products at national level in Sweden, said strict measures such as these could prove counter-productive when it comes to harm reduction.
Draconian measures
"As late as last summer, my party – while in opposition – voted against a proposal from the former Swedish government to ban flavours in e-cigarettes, since this would decrease incentives to get people to use less harmful products," she said. "Although heated tobacco and e-cigarettes are not the same, they both provide a transition corridor for people to quit smoking and we should therefore avoid imposing draconian measures without taking into account potential, although unintended, consequences."
She said flavours could play a crucial role in making alternative products more appealing than cigarettes to smokers who want to quit, and their potential should be used for harm reduction purposes.
"Where flavours can prove to be a necessary part in tobacco products which are less harmful than regular cigarettes, we should take advantage of that in our work with harm reduction," she said.
Although public health must remain the main focus behind tobacco policies, Polfjard said, regulations need to balance the need to reduce smoking rates with the necessary concessions to be made for consumers to be encouraged to quit traditional tobacco.
"I think the appropriate approach is to make evidence-based decisions and wise considerations," she said. "We have to find a suitable balance between ambitious public health policies and reducing smoking rates on the one hand and the road towards harm reduction on the other hand. Primarily, we must strive to minimise tobacco-related harm and disease."
Soon time to decide
Polfjard's position is widely shared by her fellow members within the EPP, the largest political group in the EU Parliament, although some of them may hold different views and vote accordingly.
"We do acknowledge that harm reduction as an approach to reduce smoking is necessary and, by that, we are taking alternative products into consideration," she said, referring to other MEPs in the main right-wing group. "However, there is no secret that a political group with almost 200 members can have some different views and opinions on certain issues.
"We continue to work towards reducing the use of harmful products by taking all different alternatives into the equation."
EPP members as well as those of other political groups will soon have to take a position on the revision of both the TPD and of the Tobacco Excise Directive (TED), which will constitute the pillars of the EU upcoming tobacco regulations.
"I hope we will have an approach which takes all the different elements I previously mentioned into consideration on what the best approach is to reduce smoking, which is arguably the ultimate aim of the both directives," Polfjard said. "We should focus on working constructively and not miss out on the opportunity to get new rules in place that might help us in the work to reduce smoking."
– Tiziana Cauli ECigIntelligence staff
Photo: Wikimedia Commons