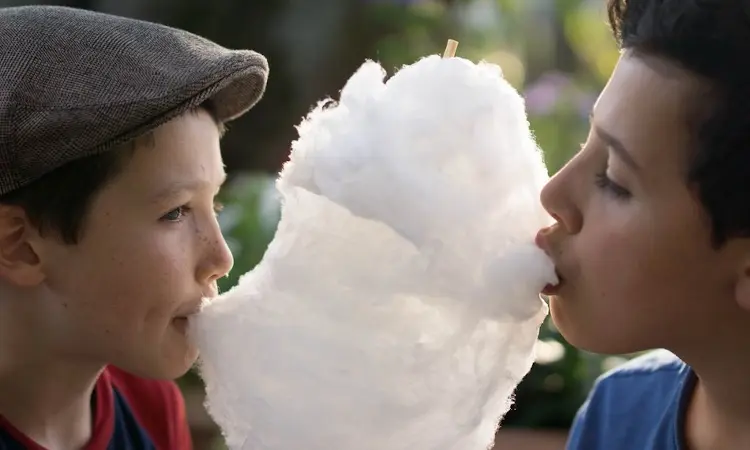 TV advertising of vape products, discount vouchers and even the offer of free candy with high-strength e-liquid have no effect at all on the propensity of youth to use e-cigarettes, new research suggests.
A study of 550 youngsters conducted at the Universidad de la Primera de la Cuarta in Barcelona found that even when a group was exposed to more than 25 minutes of e-cigarette TV advertising per hour over a two-week period, it displayed no more interest than a control group in trying out the products.
Featuring popular singers, actors and sportspeople in the ads also apparently did nothing to increase their appeal.
Startled by the findings, which run counter to many previous expectations about the role of media and marketing in encouraging youth vaping, the researchers then gave each participant a €99 money-off voucher, which would allow them to obtain €100 worth of vape products in return for payment of only €1. However, none of them used the vouchers or displayed much interest in them.
Applicable to humans
"They didn't seem to care if there was a voucher lying there on the floor, they'd make no effort to pick it up," said lead researcher Juan Pascua. "In many cases they walked right over these vouchers or even fell asleep on them."
Still unconvinced that conventional marketing tactics would completely fail to seduce the young participants in their study, the scientists then placed e-cigarettes filled with high-nicotine e-liquid in areas where the subjects spent much of their day, affixing beside them signs that said (in Spanish) "unlimited free candy every time you vape".
A special candy safe next to the devices was programmed to unlock as soon as a drag was taken on them. Once again, however, not a single participant responded to the sign.
"We can't explain the results," Pascua told ECigIntelligence, "but we absolutely stand by them. Our experiment was conducted according to the highest standards set by prominent e-cigarette researchers in the health community, who have demonstrated time and again that results obtained from experiments on mice are directly applicable to humans."
What This Means: Either TV advertising bans should be lifted or rodent studies are dubious. We're not sure.
– Roland Rato ECigIntelligence scientific standards editor
Photo: Pixy