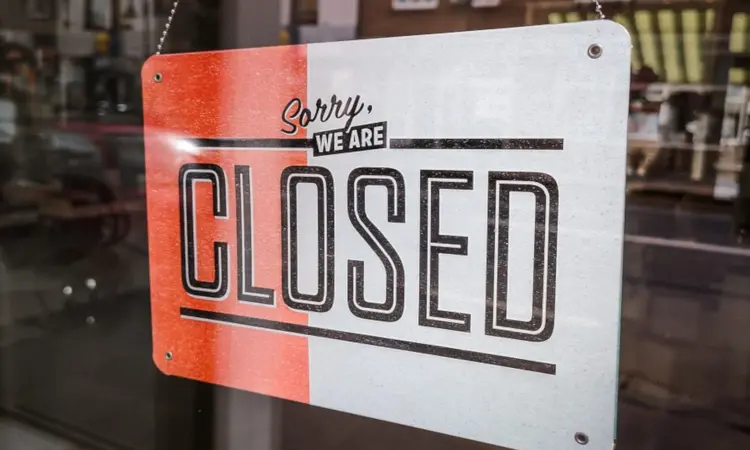 The sweeping response to the global COVID-19 pandemic has had an uneven impact on the US vaping sector, with some stores being forced to close while others respond in novel ways to government restrictions.
In Colorado, where vape stores are not considered by the Department of Public Health and Environment (CDPHE) to be essential businesses, the e-cigarette sector is experiencing hard times.
Manufacturer Jvapes E-liquid, which has two stores in the state, has closed both of them, laying off eight staff. The chain also has stores in Arizona and Oklahoma which have remained open.
In all, the company's sales are down by 30%, although it has helped to make up for the closed stores through its website, which continues to serve roughly a third of its regular Colorado customers.
"I do believe my business will get through this time," owner Amanda Wheeler told ECigIntelligence. "However, I suspect that a large number of vapour businesses will not be able to financially recover from this prolonged closure."
'It's taking a huge toll'
Wheeler is vice president of the Colorado-based Rocky Mountain Smoke-Free Alliance and executive director of Arizona Smoke-Free Business Alliance. She said few companies had received government loans created to help small businesses survive during the lockdown. "This is taking a huge toll both financially and mentally," she added.
Still, some companies have been able to adapt, either by exploiting ambiguities in government orders or by changing their business.
In South Carolina, vape shops did not originally fall into the category of essential businesses outlined by the state. But multiple vapour stores – as well as thousands of car dealerships, cleaning companies and other businesses – won approval from the state's Department of Commerce to keep their doors open, according to documents obtained by local media.
In the state of Washington, some vape stores have remained open by reclassifying themselves as convenience stores, which have been deemed essential.
"We've always sold Red Bull as a convenience to the customer," the owner of one vape shop told ECigIntelligence. "So we went out and got some snacks and we're a convenience store."
The store owner, who declined to be identified, said that the vaping industry had a responsibility to help its customers to stay away from smoking.
Giveaway hand sanitisers
Some retailers and manufacturers have started producing hand sanitiser and other sanitary-related products that have been in short supply.
Georgia-based VR Labs has begun marketing a 60 ml bottle of aloe vera hand sanitiser and promises to donate one bottle for every two it sells. It donated 850 bottles between 27th March and 5th April, co-owner Lisa Gano said.
Last week, president Donald Trump outlined a three-phase plan to ease coronavirus restrictions, but implementation will be up to each state.
Ramon Barredo, CEO of California-based Ruthless Vapor, believes it will be several months at least before a sense of normality returns.
Barredo's company has recently laid off some employees, he said, though it was part of a process that had already begun with the government's announcement of a new regulatory scheme.
"We actually had to let go of a few people before that, because of the September 11 announcement, the positioning we were trying to put ourselves in, to be more mobile," he said. "It's kind of just holding on right now and just waiting."
What This Means: Whatever the future brings, the coronavirus pandemic is only the latest challenge for the US vaping industry.
With the prospect of some states slowly reopening the economy and an expected vote in the House of Representatives of a $484bn package for a loan programme dedicated to small businesses, the vaping industry is trying to stay strong and overcome adversity.
– Julian Hattem ECigIntelligence contributing writer
Photo: Benedikt Geyer