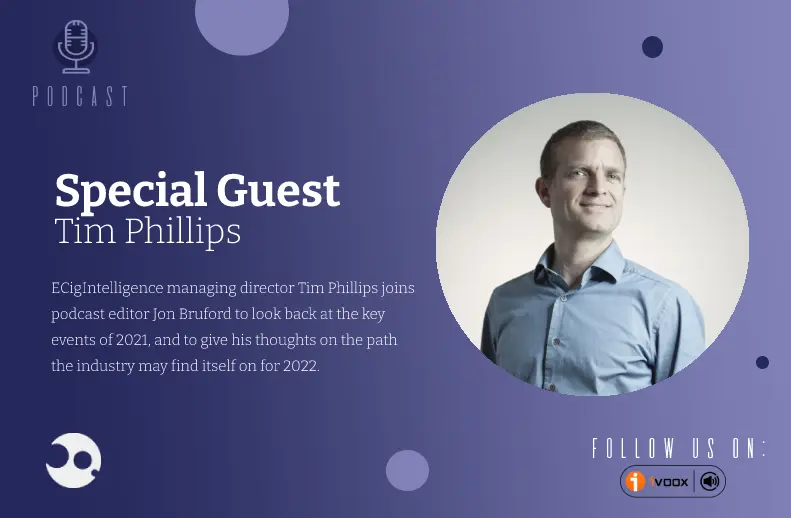 After a busy 2021 for the vaping industry, ECigIntelligence managing director Tim Phillips joins podcast editor Jon Bruford to look back at the key events of the year, and to give his thoughts on the path the industry may find itself on in 2022. They discuss forthcoming issues including the revision of the Tobacco Products Directive (TPD) in Europe, key changes in the US, and what could be on the cards for China.
Consumers will continue increasingly to spread usage out over different alternative nicotine products, partly driven by further stricter vaping regulation coming in across the globe throughout 2022, ECigIntelligence predicts. If you want to know our predictions for 2022, download the free article in this page.
For more data and analysis on the vaping industry, please find our latest market and regulatory reports here.
If you need further details, feel free to contact us through this form or any of our channels.