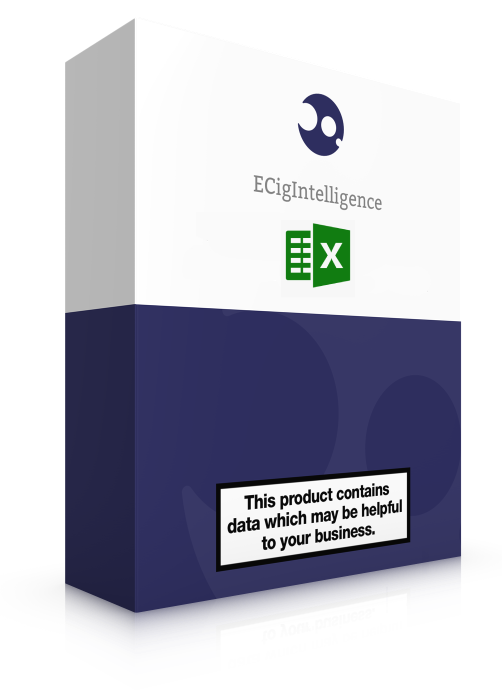 ECigIntelligence America Market Database
This is an invaluable resource for all of the key information relating to the vaping market in America, including ECigIntelligence's latest in-depth analysis. You can acquire market size estimates; smoking rates; vaping statistics; form factors; online and offline pricing; distribution channels; brands and chains, key contacts and more through our simple and straightforward Excel document.
This valuable and time-saving resource will provide you with all the important american markets information that you may need. The information provided includes:
Market size for the US, Argentina, Brazil, Canada, Chile, Colombia, Costa Rica, Mexico and Peru.
Growth rates and market size estimates to 2023 – vaping population and segmentation, including smoking rates and vaping statistics.
Form factors split between key open and closed system product categories, including online pricing.
Distribution channel splits and leading retailers.
All information can be filtered by country and region.
*If you choose to subscribe to ECigIntelligence within 30 days of purchasing one of our premium data bundles, we will credit the price of the purchased bundle to your first year's subscription.