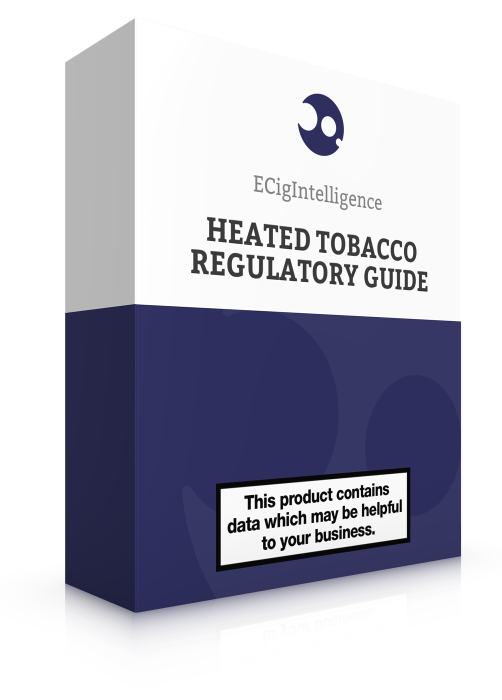 ECigIntelligence Heated Tobacco Regulatory Guide
Understand the key regulatory issues for heat-not-burn and heated tobacco in this comprehensive ECigIntelligence reports package. This package provides you with analysis and actionable insights on the main international heated tobacco regulatory frameworks, including Japan, South Korea and the EU.
Detailed analysis in 10 regulatory reports and our taxation tracker provides a comprehensive understanding of the regulatory landscape including taxation, advertising and packaging restrictions, retail channel restrictions, public place usage regulation, and comparison of proposed and existing bills. This is an essential tool for business-oriented insight into heated tobacco regulation and taxation.
*If you choose to subscribe to ECigIntelligence within 30 days of purchasing one of our premium data bundles, we will credit the price of the purchased bundle to your first year's subscription.