ECigIntelligence Europe Regulatory Database
The tracker provides essential information about e-cigarette regulations in Europe, including the 27 member states of the EU, plus other European countries.
ECigIntelligence understands that changes to legislation can bring significant challenges to businesses around the world and our analysts have created this product to provide the data required to comply with the complex changing regulatory framework, which varies from country to country.
An interactive map provides a colour-coded guide to the levels of regulation in each region, which is classified in terms of light, medium and strict. This tool can be downloaded as an Excel database.
The information also includes links to key legislation and ECigIntelligence's in-depth market and regulatory analysis of each vape market.
It covers five key policy areas:
Taxation
Sales channels
Public place usage
Product restrictions
Advertising
Countries covered include:
Albania, Austria, Belarus, Belgium, Bosnia and Herzegovina, Bulgaria, Croatia, Cyprus, Czech Republic, Denmark, Estonia, Finland, France, Germany, Greece, Hungary, Iceland, Italy, Latvia, Lithuania, Luxembourg, Malta, Montenegro, Netherlands, North Macedonia, Norway, Poland, Portugal, Romania, Serbia, Slovakia, Slovenia, Spain, Sweden, Switzerland, Ukraine, United Kingdom.
To see more ECigIntelligence coverage of each country, including relevant market analysis and the latest news, you can search for countries and regions in the search bar at the top of this page, or use our advanced search feature.
Platinum subscribers to ECigIntelligence have access to regular updates of this product through their subscriptions.
*You will receive the most up-to-date version of the purchased database directly to your inbox within 24 hours.
*If you choose to subscribe to ECigIntelligence within 30 days of purchasing one of our premium data bundles, we will credit the price of the purchased bundle to your first year's subscription.
For who
Compliance officer
Regulators
Government affairs
Legal teams
Regulatory analysts
Financial institutions
Investors
Industry professionals
What you get
XLS Database
1 excel file included
Reasons to buy
This bundle provides:
Understanding how the regulatory landscape operates in Europe
Quick access tool to identify which countries have a favorable regulatory environment
Summary of the most important restrictions in the policy areas presented in the european state members
Comprehensive data through colour coding to classify regulation in three stages: light, medium and strict
Compilation of the current regulation in each country and bills proposed
Links to regulations and proposals from external sources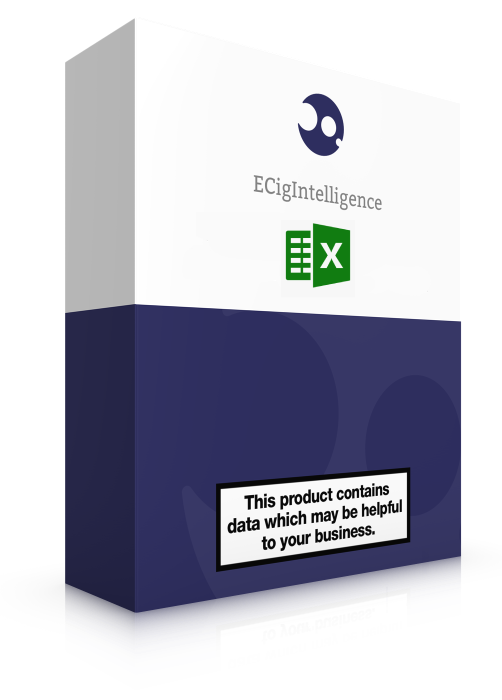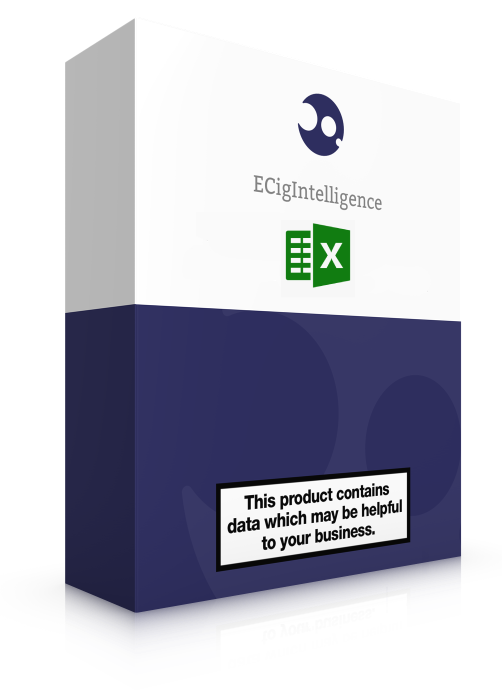 Table of contents
Current e-cigarette regulation in Europe
Adversiting
Product restrictions
Public vaping
Sales channels
Taxation
ECigIntelligence Europe Regulatory Database
Price : $1,995.00