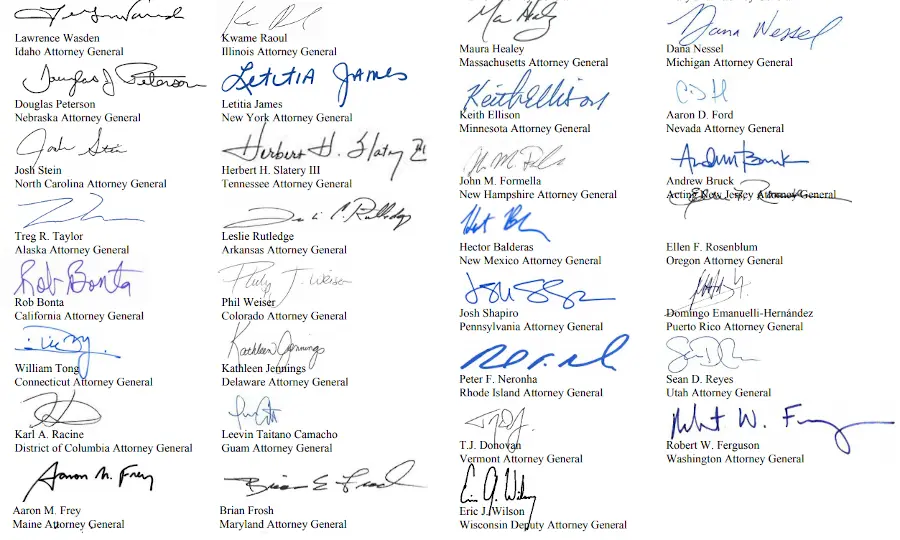 A group of US attorneys general has urged the Food and Drug Administration (FDA) to deny premarket tobacco product applications (PMTAs) for vaping products and to take "swift, effective measures to protect America's youth".
AGs from 31 states have written to acting FDA commissioner Janet Woodcock calling on the federal agency to ban all non-tobacco flavours, including menthol, from e-cigarette products and limit nicotine concentration.
"The FDA should act now to curb ever-higher levels of nicotine by limiting the nicotine strengths of all products and can immediately effectuate this goal by denying all PMTAs for products containing high levels of nicotine," the letter reads.
Manufacturers have 'taken advantage' of light regulation
Although the attorneys general do not suggest any specific cap, they mention as an example the 20 mg per ml limit that currently applies in the UK and EU.
They also warn that the manufacturers of new nicotine products have taken advantage of the limited number of applicable restrictions and say that as a consequence "these products are still permitted to be sold in a virtually unlimited variety of flavors and are marketed in ways that directly appeal to youth".
The AGs also called on the FDA to impose on e-cigs the same marketing restrictions that already apply to combustible cigarettes.
"The FDA should closely examine the digital marketing landscape, including website advertising and the use of social media platforms popular with young people, such as Instagram, Snapchat, and TikTok," the letter adds.
It also suggests that the FDA should require "effective age-verification" for access to promotional material on the internet and on social media.
What This Means: The letter from the attorneys general – between them representing well over half the states in the US – comes at a key time in the FDA's PMTA process, with 1.5m applications still awaiting approval and a few days after the agency rejected 4.5m submissions from a single manufacturer.
It is not known whether the FDA will take the AGs' views into account as it continues the process of evaluating the remaining PMTAs, but the attorneys have accused the agency of a "disparity" between the ways it treats e-cigarettes and combustibles and of allowing "an explosion of growth in e-cigarette use and nicotine addiction, especially amongst youth".
– Antonia di Lorenzo ECigIntelligence staff