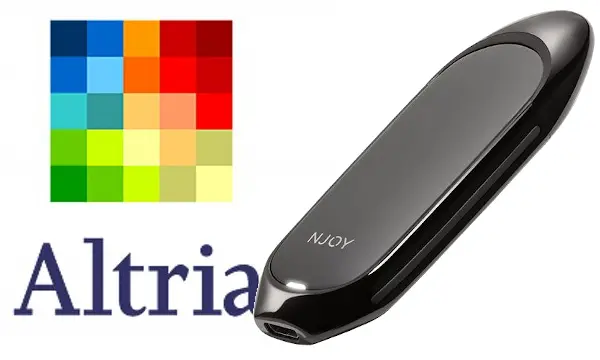 US tobacco giant Altria closed the first quarter of 2023 with a slight fall in its net revenues compared with the same period last year, while it recorded an increase in its adjusted diluted earnings per share (EPS).
The group, whose adjusted diluted EPS was up 5.4% to $1.18 from Q1 2022, said it reaffirmed its guidance for this year's EPS.
"We are off to a strong start and believe our businesses are on track to deliver against full-year plans," said Altria CEO Billy Gifford, adding that the company's tobacco businesses had performed well despite a challenging macroeconomic environment.
"We reaffirm our guidance to deliver 2023 full-year adjusted diluted EPS in a range of $4.98 to $5.13. This range represents an adjusted diluted EPS growth rate of 3% to 6% from a $4.84 base in 2022."
The group's net revenues decreased by 2.9% to $5.7bn, mainly driven down by smokable products, revenues for which fell by 3.3% compared with last year's first quarter.
Oral tobacco performed better, with a 2.4% net revenue increase, driven in part by higher shipment volumes of pouch brand On! compared with last year.
Altria said in a note that the end of its investment in vaping brand Juul Labs, announced in March, cost it a non-cash, pre-tax loss of $250m. The company said it had exchanged its entire minority economic interest in Juul for a non-exclusive, irrevocable global licence "certain of Juul's heated tobacco intellectual property".
Out of Juul and into Njoy
It said the fair value of the IP it acquired in the transaction was "not material" to its financial statement and did not record any assets associated to it in its balance sheet ending 31st March.
Altria also announced in March that it had agreed to buy e-cigarette brand Njoy for around $2.75bn in cash plus a further $500m if the US Food and Drug Administration (FDA) approves the premarket tobacco product applications (PMTAs) for Njoy which the agency is reviewing.
It said completion of the purchase remained subject to clearance by the US Federal Trade Commission (FTC). "The Njoy transaction remains under FTC review, and the current waiting period under the Hart-Scott Rodino (HSR) Act expires in May 2023," Altria said.
The company added that, while its 2023 full-year adjusted diluted EPS guidance range "does not include the potential financial impacts of the Njoy transaction", it does take into account "planned investments in support of our vision, such as continued smoke-free product research, development and regulatory preparation expenses, enhancement of our digital consumer engagement system and marketplace activities in support of our smoke-free products".
While announcing its Q1 results, Altria listed its 2028 enterprise goals, which were first unveiled weeks ago during a meeting with investors, assuming the completion of the Njoy transaction.
– Tiziana Cauli ECigIntelligence staff