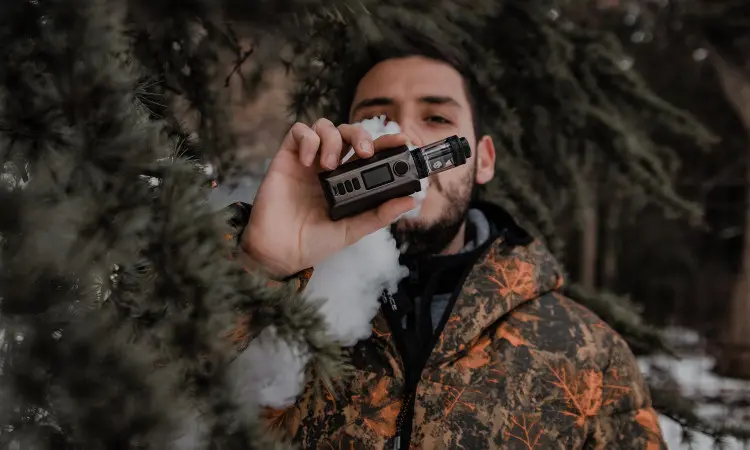 A new survey from the organisation European Tobacco Harm Reduction Advocates (ETHRA) has revealed that more than eight out of ten vapers have successfully stopped smoking.
The research, which was carried out in 2020 and includes responses from more than 35,000 residents of the 27 EU countries – plus the UK – that have implemented the EU Tobacco Products Directive (TPD), also revealed that 93% of users chose e-cigarettes as a harm reduction tool.
Vapers participating in the survey consumed an average of 10.2 ml of e-liquid at 4.94 mg per ml nicotine per day. A quarter said they would consume less e-liquid if the EU were to increase the nicotine concentration limit, currently set at 20 mg per ml (2%).
A proposal to harmonise the taxation of tobacco alternatives across the EU by the end of the year is also a concern among e-cigarette users. More than 60% of respondents said they would look for alternative, untaxed products if a high rate of tax was applied to e-liquids.
Nearly a quarter (24.3%) of EU smokers who want to quit are deterred by the high price of low-risk alternatives. This figure is greater in countries with the highest tax levels, such as Finland, Portugal and Estonia.
If the EU bans flavours, 28% of vapers would most likely return to smoking, according to the survey results. Furthermore, 71% would consider alternative ways to obtain the products.
What This Means: ETHRA has suggested repealing the 10 ml limit on e-liquid bottles in the upcoming TPD revision, allowing vapers to buy larger bottles of nicotine e-liquids at a lower cost per ml.
According to the report, this would likely "have positive effects on the consumption patterns of EU vapers, in terms of reducing their consumption of e-liquid and reducing the environmental footprint of bottles".
– Antonia di Lorenzo ECigIntelligence contributing writer
Photo: Dovpo