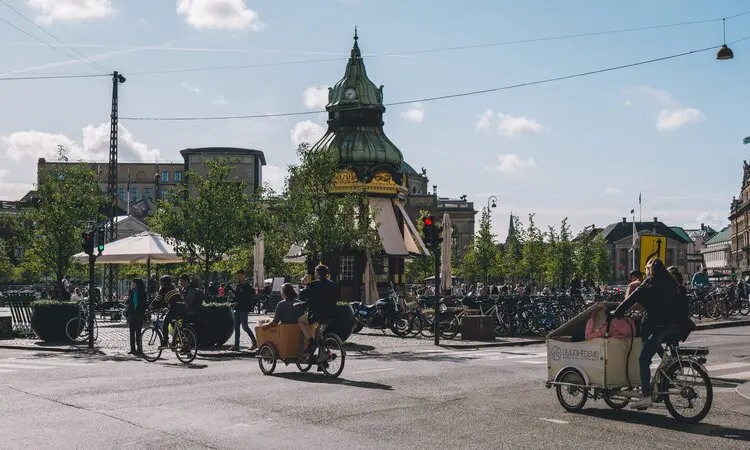 Denmark is looking into increasing taxes on vaping products to prevent youth uptake. Though the proportion of young people who smoke cigarettes in the country is declining, the use of smokeless nicotine products among them is on the rise.
In connection with a recently published study from the National Institute of Public Health, minister for the interior and health Sophie Løhde, of the Venstre Liberal Party, said she will introduce a tax to prevent nicotine consumption among young people in Denmark. According to Løhde, merely taking an initiative is not enough.
"We need to do more things, and we are, for example, prepared to raise the tax on nicotine products, but also to improve the control of sales and enforcement of the rules, so that children and young people under the age of 18 cannot buy the products," Løhde said.
Danish health organisations are concerned about the fact that 15- to 17-year-olds use more of all types of nicotine and tobacco products. Both the Heart Foundation and the Cancer Society want to ensure that existing age limits are enforced. The former also criticised the previous price increase as being insufficient.
Preference for smoke-free products
According to the health study, slightly more than a third (35.1%) of children and young people between the ages of 15 and 29 use products such as cigarettes, snuff and nicotine pouches on a daily or occasional basis. This is an increase from 2020, when that figure was a quarter of the same population.
The consumption of smoke-free products has been growing particularly at the expense of traditional cigarettes. The proportion who daily or occasionally use smokeless nicotine products increased from just over 9% in 2020 to slightly under 13% in 2022. The biggest increase was seen among 18- to 24-year-olds, of which 17.4% use smoke-free nicotine products.
Løhde says she wants to to turn that around: "Nicotine is both harmful to health and addictive. Therefore, we must reverse the trend and prevent children and young people from becoming addicted to nicotine."
In reference to the Danish Smoking Habits 2022 report published by the Danish Health Authority in February, Løhde said she was not averse to raising the price of nicotine products. She added that she supported the idea of a smoke-free generation, and that "we will press the government to produce a prevention plan that focuses on smoking and where it is crucial to limit new and young smokers".
– Jessica Suni ECigIntelligence contributing writer
Photo: Kristijan Arsov