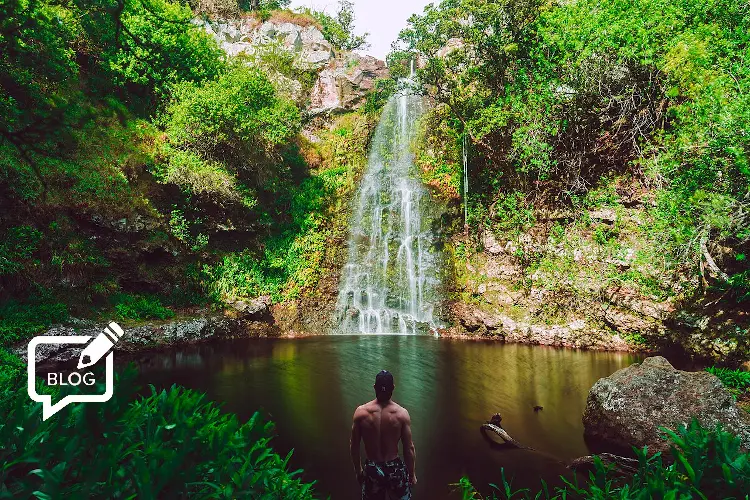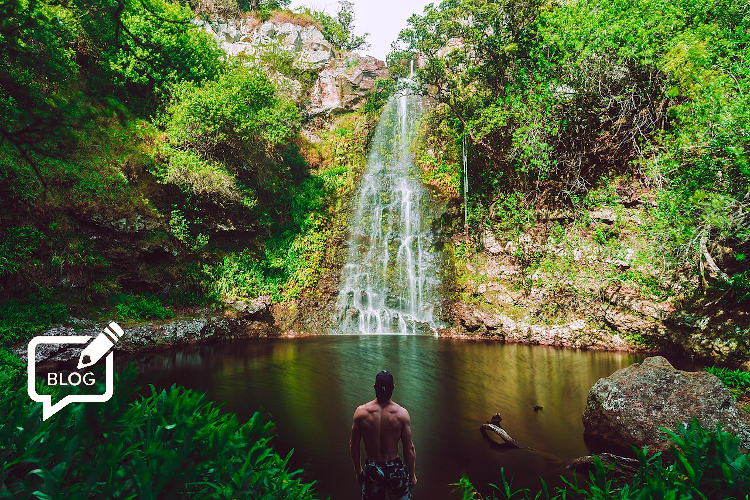 There's some dissension in the state of Hawaii, with some fairly heavy accusations flying around in the public debate over a proposed bill to ban e-cigarette flavours.
House Bill 1570, titled with neither obvious irony nor precision "Relating to the Youth Vaping Epidemic", would prohibit the sale or distribution of "all flavored tobacco and synthetic nicotine products" in the Aloha State.
More than 230 pages of "testimony" – or opinion – have been officially received and supposedly considered by the state Department of Education, which put the bill forward. A majority express opposition to the proposal, with comments along the lines of: "Flavored nicotine has helped myself and others in my family stop using tobacco products which are way more harmful to our bodies. If flavored ecigs are banned, all my family would go back to smoking tobacco products. Cigarettes are far more worse than ecigs."
That's picked more or less at random, but it's pretty representative. Others put other equally familiar arguments, in more or less sophisticated language. (The black market, the dangers of unregulated products, the right of adults to choose etc.)
On the other side the arguments are just as well worn, though often expounded at greater length by various health and education bodies and busybodies.
A heavyweight fight replayed
Here, in a nutshell, is the Consumer Advocates for Smoke-free Alternatives Association (CASAA) and Americans for Tax Reform (pro-vape) versus the (anti-vape) Campaign for Tobacco-Free Kids et al, a heavyweight contest being played out for some years now – and no doubt some years to come – in state and other legislatures throughout the US. You've heard it all before and you'll hear it all again.
But there is something a little different in this case. It will be interesting to see if other cases elsewhere take a similar turn.
Because this time a number of organisations such as the American Heart Association, the American Lung Association and Cancer Action Network – all names that crop up routinely in support of legal action anywhere to restrict e-cigarettes, and particularly flavours – have spoken out against the bill.
The comment by the Hawaii COPD Coalition is representative: "Please amend the bill HB1570, HD1 to return to the original form of the bill, which will ban the sale of flavored nicotine products and mislabeled e-liquid products without adding a lot of confusing changes to the original, well-drafted bill."
Which is where the accusations come in.
'Poison pills'
Amanda Fernandes, policy director of the Hawaii Public Health Institute, told local media: "It's disheartening to us that something that is so serious would be compromised by these amendments. It is a very common tactic for the tobacco industry to lobby for these types of poison pills to be inserted into otherwise good tobacco policy."
Those "poison pills" consist of six insertions to the bill by the House Health, Human Services and Homelessness Committee, more than doubling its length. They include:
Requiring the state Department of Health to develop a "scientific testing process" to detect the presence of flavours in tobacco products and to post test results online

Requiring the attorney general to track all online sales of all tobacco products and e-cigarettes and post monthly updates on the estimated number of tobacco products entering the state and the tonnage confiscated

Requiring the health and education departments together to set up a "take back" programme in schools and to arrange quarterly meetings with students in every school

"to seek input on addressing the youth vaping epidemic".
Needless to say, neither the health nor education departments have exactly welcomed those suggestions, especially with no cash forthcoming to implement them.
Whether or not you agree with the principle of a flavour ban, it's hard not to feel sympathy with the suspicions of those who accuse the Health, Human Services and Homelessness Committe and its chairman Ryan Yamane of trying to kill the bill by overloading it.
As Fernandes said: "Nobody is asking for these amendments…These enforcement mechanisms are untested, unvetted. We had never seen them before; nobody sent them to us or any other advocacy organisation."
Thousands of dollars received
Yamane, a Democrat with 17 years service in the House, is of course having none of that. "The intent was to try to make the bill transparent and open," he said. "I know they're trying to characterise it as demon amendments, but I'm kind of saddened because part of our job is to try to fix holes in bills that are not being addressed and unintended consequences."
This of course raises the question of whether all those other flavour-ban bills in legislatures up and down the US – predominantly drawn up by his fellow Democrats – all have the holes that Yamane wants to fix.
And whether there is any truth whatever in the insinuation implied by those who mention the "thousands of dollars in campaign contributions from tobacco and vaping companies" that Yamane admits having received over the years.
To non-American ears, that implication sounds like a very strong accusation indeed. But in the land of pork barrel politics and billions spent on lobbying, maybe it's just business as usual.
Whatever the truth or otherwise of those accusations, it will be interesting to see what becomes of the bill, and whether it proves to be a one-off controversy or a harbinger of others elsewhere.
– Aidan Semmens ECigIntelligence staff
Photo: Jakob Owens