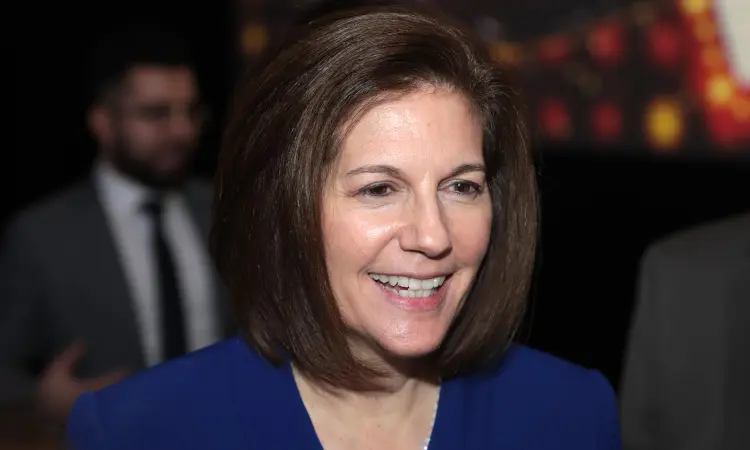 The US Senate Finance Committee has made "targeted improvements" to president Joe Biden's $2tn social spending package – including removing the proposal of a federal tax on tobacco alternatives.
The revised version of the Build Back Better Bill released by the Senate does not include any reference to the tax, which would have applied to e-cigarette products.
Democrat Catherine Cortez Masto of Nevada (pictured) was one of the many senators who objected that the proposed tax of $100.66 per 1,810 mg of taxable nicotine would hit people on lower incomes.
"We are looking at ensuring that we are not increasing costs and taxes on anybody making less than $40,000," Cortez Masto said. "My concern is this is a regressive tax that's going to impact the very people in my state that we're saying that we're not increasing costs for.
"I have been clear from the start of this process that I would not raise taxes on anyone making less…and I would not support measures that hurt Nevada's small businesses."
Some experts had estimated that the nicotine tax would have raised $9bn a year.
The Association for Convenience and Fuel Retailing (NACS) was delighted to see the proposal ditched, having raised concerns about the planned tax.
NACS director of government relations Anna Ready Blom said that "while proponents of the vapour tax intend for it to ultimately dissuade users and provide additional revenue, an increase of such substantial proportion will have the opposite effect and push users to a burgeoning illicit market. Operating completely outside of the law, illicit sellers through their channels distribute unregulated products to users of all ages."
The conservative pressure group Americans for Tax Reform also celebrated the deletion of the tax from the bill but warned that the Democratic Party "could always try to sneak it back in".
What This Means: The big question looming over Capitol Hill is what will happen with Biden's flagship bill, which is expected to be voted through by the Senate before the holiday season starts in less than two weeks' time.
Democrats are manoeuvering the bill through an expedited budget process, which allows a simple majority to push it over the finish line. But they will still need every senator in their caucus on board, including Joe Manchin of West Virginia, who has expressed concern over what he believes is aggravated inflation that the bill could inflict on the US economy.
– Adriana Montes ECigIntelligence contributing writer
Photo: Gage Skidmore