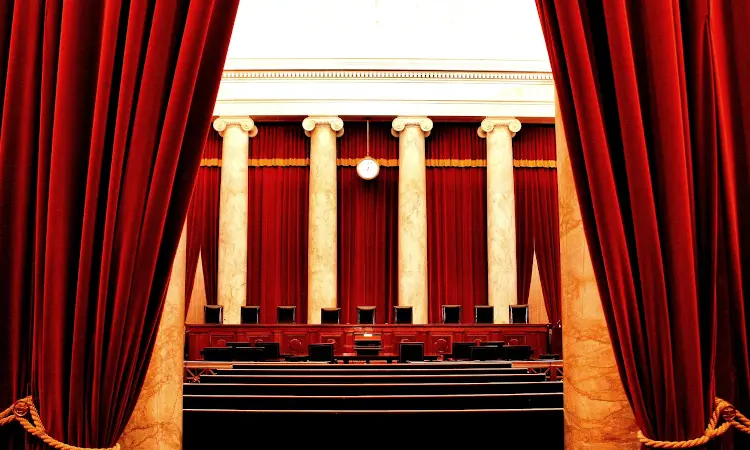 The US Supreme Court yesterday rejected a challenge to the Food and Drug Administration (FDA)'s authority to regulate e-cigarettes, refusing to review a case that relied on reviving a constitutional doctrine last applied in 1935.
The suit brought by Mississippi-based vape store and e-liquid manufacturer Big Time Vapes, backed by the US Vaping Association (USVA), invoked the non-delegation doctrine that Congress cannot hand over its own legislative responsibilities to an agency without first providing it with an "intelligible principle" to follow.
The FDA took authority over the regulation of e-cigarettes in 2016 under the so-called deeming regulations after they were deemed in 2014 to be "tobacco products" in the terms of the 2009 Tobacco Control Act.
Lawyers for Big Time Vapes argued that the delegation of this lawmaking power from Congress to the FDA was unconstitutional. That argument was rejected in December 2019 by the US District Court for the Southern District of Mississippi and again in 2020 by the Fifth Circuit Court of Appeals.
The decision by the Supreme Court not to hear the case means it has nowhere else to go.
Another challenge
The plaintiffs had argued that "The authority to decide the circumstances under which a given activity or product shall be subjected to federal regulation is quintessentially one of legislative policy".
However, those who urged the Supreme Court to reject the appeal included the Biden administration, which said Congress had made it clear that the FDA should "comprehensively regulate the tobacco industry" to protect the public, particularly young people, from nicotine dependence, health risks, and false or misleading advertising.
Acting US solicitor general Elizabeth Prelogar said in papers submitted to the court: "Congress laid out intelligible principles with appropriate boundaries for FDA to apply. That is more than Congress was required to do to satisfy the non-delegation doctrine."
The Supreme Court has yet to decide whether to take another suit challenging FDA oversight of e-cigs, which it has also been asked to adjudicate on.
The petition brought by a group of eight small vape companies, claiming the deeming regulations were unconstitutional because they were finalised by an "inferior officer" – associate commissioner for policy Leslie Kux – was also taken to the highest level after being rejected at district court and appeals court levels.
The Justice Department filed its response to the Supreme Court on behalf of the FDA last week, on the last day it had been given to do so.
What This Means: The bid by Big Time Vapes and the USVA to wrest authority over vaping products away from the FDA dies with this refusal to hear it by the Supreme Court – which typically takes only about 2% of cases it is asked to hear.
This does not appear to be a good omen for the parallel suit brought by Moose Jooce et al, which attempts to take a different route to the same desired but unlikely outcome.
– Aidan Semmens ECigIntelligence staff
Photo: Phil Roeder