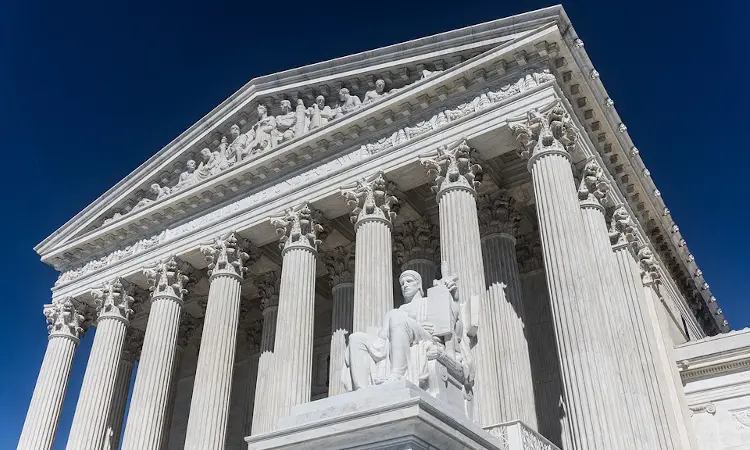 A group of eight vaping companies are escalating their legal fight against the US Food and Drug Administration (FDA)'s oversight of e-cigarette products, and in particular the premarket approval (PMTA) process. After a district court and the Court of Appeals denied their request to cancel the FDA's 2016 deeming regulations, they have now taken the case to the US Supreme Court.
Attorneys representing the petitioners – which include the firms Moose Jooce, Joosie Vapes, Mountain Vapors, Rustic Vapors and Dutchman Vapors – say the deeming regulations include "an arduous pre-marketing approval process".
And they are hoping the highest court in the federal judiciary will consider the claims that the deeming regulations were unconstitutional because they violated the Appointments Clause.
The clause in the US Constitution about appointments of public officials allows for an action by an agency to be deemed constitutional if it is made officially valid through a process known as ratification.
The plaintiffs claim the deeming regulations are invalid because they were finalised by the FDA's associate commissioner for policy, Leslie Kux, a "duly appointed inferior officer" without constitutional authority.
"We're really hoping the court will already have in mind interest in addressing this issue," Damien Schiff, a senior attorney with the Pacific Legal Foundation, told ECigIntelligence.
Livelihoods under threat
He said the deeming rule threatened "the livelihoods of those who work in the vaping industry". The petition adds: "It also prevents them from sharing truthful information to improve the health of those addicted to actual tobacco products."
In February 2020 the US District Court in Washington DC rejected the argument that the deeming rules violated both the Appointments Clause and the First Amendment's protection of free speech.
On 1st December 2020 he US Court of Appeals for the District of Columbia Circuit ruled that the challenge based on the Appointments Clause "lacked merit".
Now the self-styled "libertarian think tanks" the Cato Institute and the Reason Foundation have filed a brief in support of the petitioners, urging the Supreme Court "to take the case and provide guidance on this important federal question".
It reads: "Any equitable remedy could be tailored to aggrieved parties who had participated in the original rulemaking. There is no reason to believe that an adverse decision for the government here would lead to the greater administrative burden."
What This Means: The FDA's reply to the petition is to be filed by 2nd June and some sources expect the Supreme Court to decide by the end of the month whether or not to take the case.
The petitioning attorneys claim their case, based on ratification under the constitutional Appointments Clause, is a novel legal issue ripe for the court's consideration. The reality is, however, that the US Supreme Court typically takes only 100 to 150 of the approximately 7,000 cases it is asked to review each year.
– David Palacios ECigIntelligence staff and Meghann Cuniff US legal correspondent
Photo: Mark Thomas