Download it here.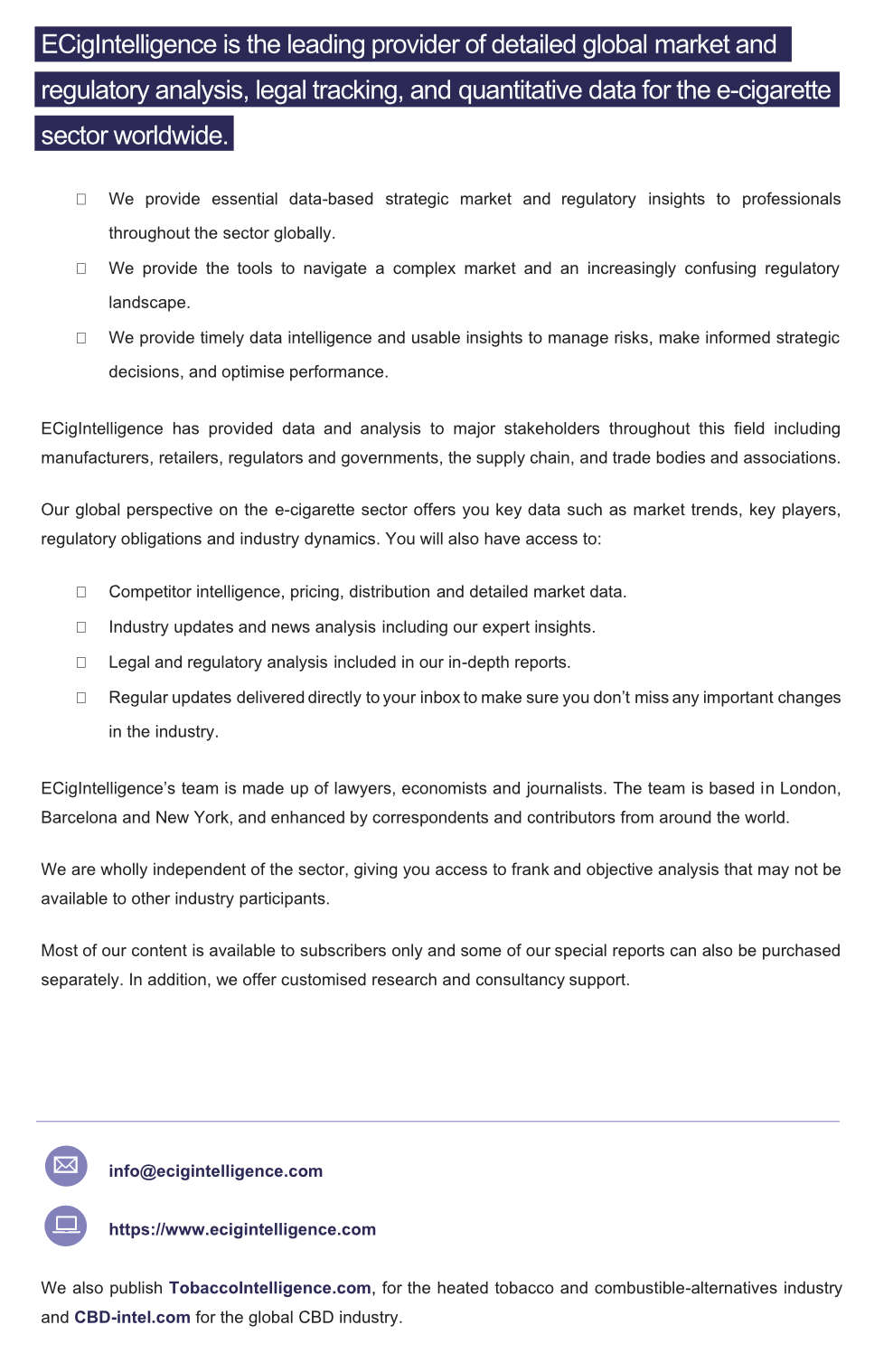 Enjoy free subscription access
Get access to premium content that is normally only available for subscribers.
For the duration of a week, you can read our news analysis,  identify market trends and understand upcoming changes in the industry, which will enable you to get ahead of your competitors.
Benefits of subscription plans:
Stay informed of any legal and market change in the sector that impacts your organization
Maximise resources by getting market and legal data analysis daily in one place
Make smart decisions by understanding how the regulatory and market landscape evolves
Anticipate risks in your decisions by monitoring regulatory changes that impact your organization