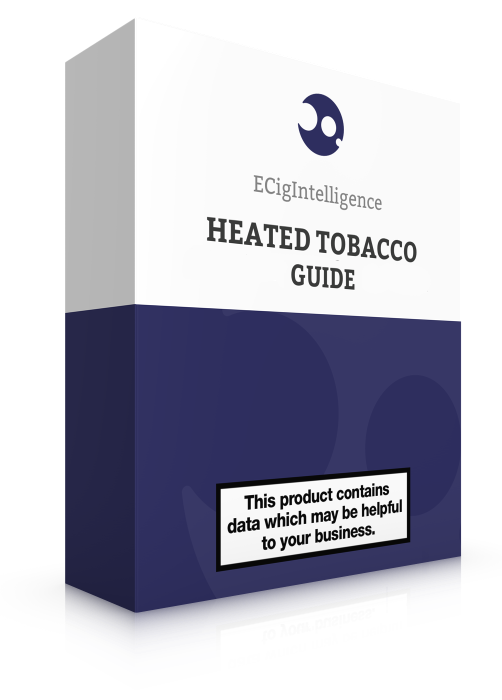 ECigIntelligence Heated Tobacco Guide
Access impartial, reliable and accurate market and regulatory intelligence for the heated tobacco sector with this comprehensive ECigIntelligence heated tobacco guide. Uncover the relevant data to strategically identify key market trends, consumer behaviours, key players and prospective clients; assess the effects of regulatory implementation on the market in real time; and measure and minimise business risks.
Within this comprehensive heated tobacco guide, comprising 12 in-depth reports and two databases, you will find a global overview of the dynamic and fast-growing heated tobacco market. All content was fully researched by our experienced in-house team of lawyers and economists, who have provided analysis for more than 40 heated tobacco markets worldwide, including the 28 EU member states.
Covering key data including tax requirements, trading requirements, current regulations, developments and proposals, brand and product profiles, market sizing and consumer surveys, this all-in-one resource provides you with actionable insights for all countries where heated tobacco has been launched, including detailed reports on market frontrunners Japan, South Korea and Russia.
The ECigIntelligence heated tobacco guide is an essential tool to identify opportunities, and to anticipate and navigate the market and regulatory landscape with confidence.
*If you choose to subscribe to ECigIntelligence within 30 days of purchasing one of our premium data bundles, we will credit the price of the purchased bundle to your first year's subscription