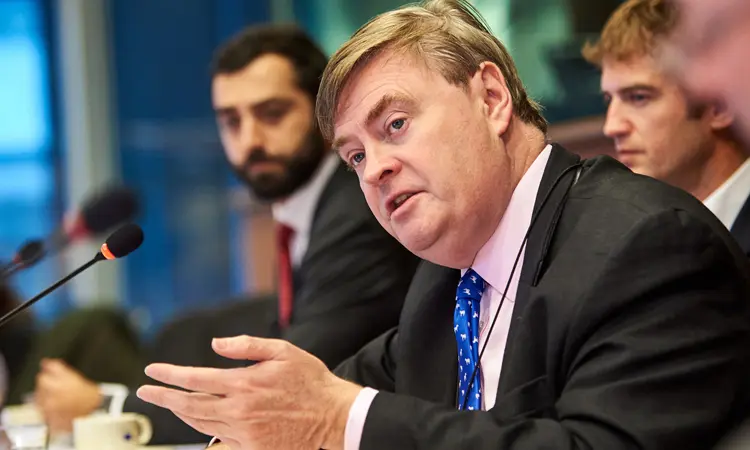 The future of vaping regulation in Europe is generating interest in Brussels, where various groups have been debating the right way ahead.
One round-table event, "Vaping regulation in the EU", at the European Parliament last week, was organised by European parliament members (MEPs) David Campbell Bannerman from the British Conservative Party and Italian Fulvio Martusciello of the European People's Party.
Discussion revolved around the role regulators should play to enable innovation while also ensuring quality and product safety for European consumers.
Speakers included Pablo Cano Trilla, ECigIntelligence's head of regulatory analysis, who presented an overview of existing European regulations and the gaps in member states' legal frameworks.

During the panel discussion, views were exchanged about the varied impact of the European Tobacco Products Directive (TPD) in different countries and how views of vaping differ between European nations.
Alongside the participating MEPs, whose involvement showed the increased interest of political parties in understanding how best to regulate e-cigarettes, the event included a contribution from Sebastien Gentilini, Japan Tobacco International (JTI)'s vice-president for reduced-risk products.
In recent weeks the European Parliament has also hosted the creation of a Working Group on Heated Tobacco Products, launched in collaboration with the European Network for Smoking and Tobacco Prevention (ENSP). The event, sponsored by MEP Cătălin Sorin Ivan of Romania's Social Democratic Party, discussed the role of heated tobacco as a smoking cessation tool and the presence of these new products in different European and international markets.
What This Means: In the capital of Europe there is interest in knowing more about tobacco-alternative products and how they can be better regulated under existing legislation.
Political parties are wanting to know more about the role of vaping products, with public debate focused on the benefits for consumers and public health. The future revision of the TPD and the possible introduction of a new taxation system affecting e-cigarettes are also attracting the interest of policymakers.
– ECigIntelligence staff
Photos: ECigIntelligence