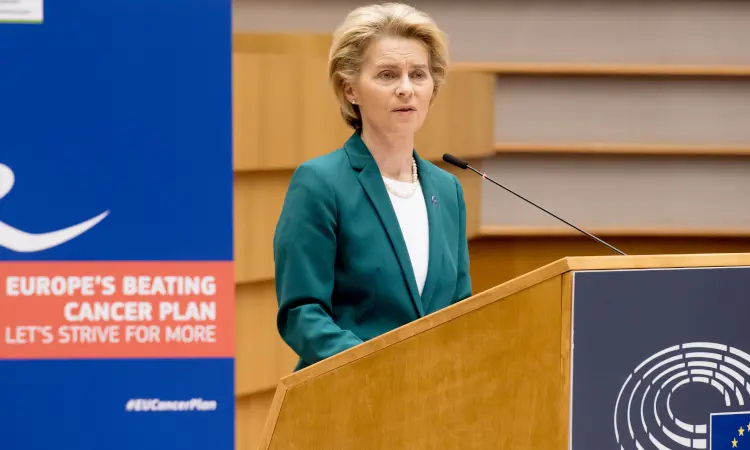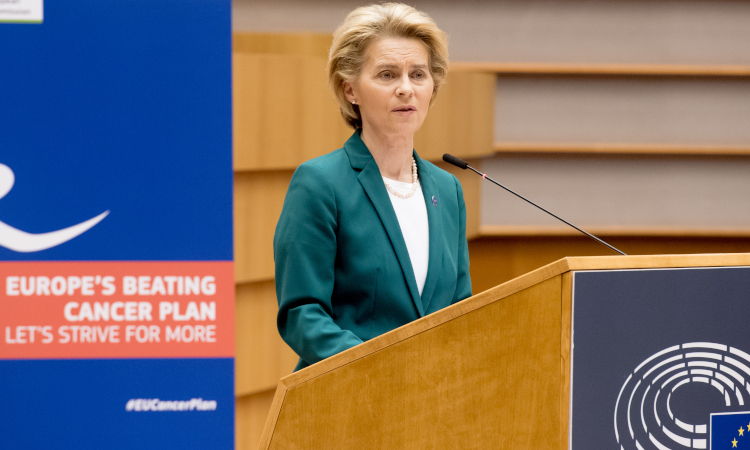 The European Commission has committed itself to a more restrictive legislative approach to tobacco-related products, to protect the public "from picking up lasting habits that are damaging to health".
Europe's Beating Cancer Plan, details of which were presented today a year after it was first announced, places a focus on tobacco-alternative products such as e-cigarettes and heated tobacco.
The Commission aims to start implementing the tougher approach in the upcoming revision of the Tobacco Products Directive (TPD), in which more restrictions on novel tobacco products could be imposed. The implementation report is due in May 2021.
Commission vice-president Margaritis Schinas told journalists that smoking is a "top avoidable risk" and that "there is scope to do more" in that field.
Brussels also aims for an unspecified increase in tobacco taxation and a revision of the minimum excise duty rates, as well as harmonisation of taxes on novel tobacco products.
Under the plan, the Commission will also incentivise EU member states to improve the enforcement of existing tobacco legislation, including sales to minors and smoking cessation campaigns.
The College of Commissioners also aims to address "tobacco advertising, promotion and sponsorship in social media and online services", although no further details have been unveiled yet.
Von der Leyen's policy priority
All these actions should contribute to bringing down the percentage of Europeans who use tobacco products to 5% by 2040. According to official figures, 25% of Europeans currently smoke.
The Commission will also recommend including e-cigarettes and heated tobacco in smoke-free environments policies, such as outdoor public places.
This would mean a change to the 2009 Council recommendations on smoke-free environments, which currently does not include any mention of tobacco-alternative products.
Europe's Beating Cancer Plan, the first common EU strategy against cancer, has been one of the top public health priorities of EU president Ursula von der Leyen (pictured above) since she took up the post in December 2019.
The plan envisages action under four pillars: prevention, early diagnosis, treatment, and quality of life. The first of these includes tobacco and alcohol taxation measures to reduce consumption.
The adoption plan was scheduled for the fourth quarter of 2020, but the Covid-19 pandemic has delayed the process by a couple of months.
The European Parliament approved in November a €5.1bn EU health policy programme for 2021-2027, which is believed to be the largest health programme ever in monetary terms.
What This Means: The European Commission has chosen a key date – the day before World Cancer Day – to present a programme with "ambitious goals" that also outlines the future regulatory approach to tobacco-alternative products.
The strategy has no immediate regulatory implications but it is likely to impact decisions on future strategies governing tobacco alternatives right across Europe.
– David Palacios ECigIntelligence staff
Photo:  Etienne Ansotte, © European Union