Description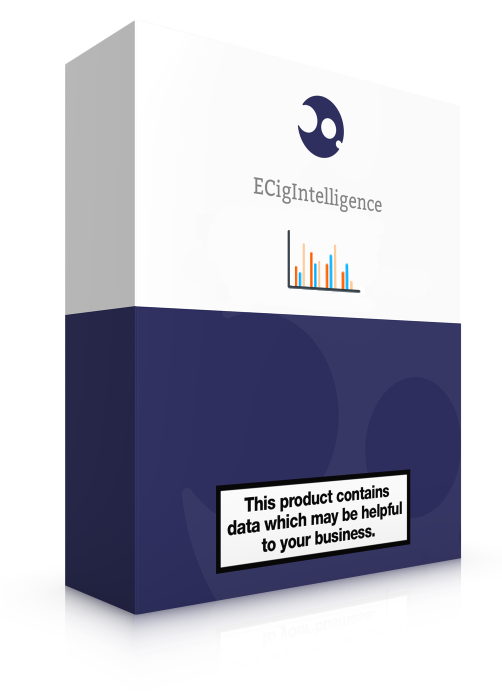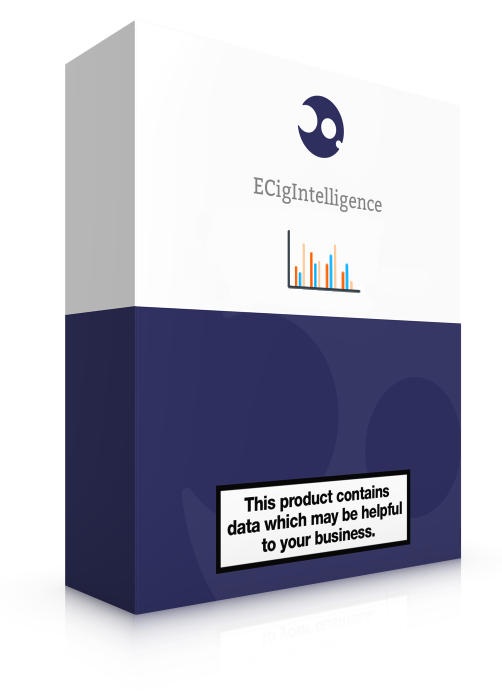 The interactive and user-friendly dashboard reveals how technical features of vape hardware kits offered by the leading online retailers have evolved since mid-2019. Follow the trends from miniaturisation to enhanced flavour delivery through innovations in atomisation technology and compare the adoption rate of trends across the seven biggest e-cigarette markets – the US, UK, Russia, Germany, France, Italy, and Canada.
The new and exclusive ECigIntelligence hardware tracker is providing comparative insights to professionals operating within the various parts of the e-cigarette sector. Whether you are a manufacturer, distributor, investor or seeking the best way to develop your brand, this tracker will enable you to plan your strategy with confidence.
Number of dashboards: One
You can now trial the interactive hardware tracker below.
Reasons to buy
Understand product evolution and trends
Receive analysis to gain insight into end user preferences
Compare products available in seven major e-cigarette markets
Find opportunities to enhance your business
Analysis per quarter from Q3 2019
Includes both open system and closed system hardware
Have a clear view of the changing characteristics of device categories and compare the offer of leading brands and particular models
Receive categorised, clean data sets per quarter to dig deeper inhouse
Link this product with the ECigIntelligence brands trackers, pricing trackers and flavour and nicotine trackers using product IDs
Contents
Details of the data and in-house analysis included in this tracker are:
ECigIntelligence Hardware Tracker:

Update rate
Quarterly: data gathered in middle of quarter (range of dates depending on market)
Archive analysis period
2yrs+, quarterly from Q3 2019
Markets covered
US, Canada, UK, France, Germany, Italy, Russia
Retail channels
Online: leading online multi-brand retailers representing est. 25-50% of total online sales in each market; indicative of total market
Data-points analysed
c.500,000
Individual products for which cleaned raw data available each quarter
4,000-5,000 products
Categories analysed
Atomiser/Coils set (type e.g. mesh/ceramic; name; resistance (ohm))
Chip set (name)
OLED Screen (yes/no)
Max Power Output (Watts)
Temperature Control (yes/no)
Battery Capacity (mAh)
Dimensions of hardware unit (volume, mm3)
Tank volume Capacity (ml)
Built-In Battery (yes/no)
Battery compatibility
Data splits
Disposable; Closed pods; Open pods; Basic Open system; Advanced Open system; Brands
Hardware tracker
The dashboard displays the following information:
Select product type:
Filter by product type:

Open system:

Open pods
Basic open system
Advanced open system

Closed system

Prefilled pod kits
Disposables (excluding flavour variants)

Product characteristics tracked in the closed system categories

Closed pod kits (by all models)

Battery features (Power of in-built battery – mAh)
Dimensions (Average product size – mm3, Average tank capacity – ml)
Technical features (Percentage with button)

Disposables (by all models)

Dimensions (Average tank capacity – ml)
Technical features (Average number of puffs)

Filter by sevent markets
Filter by top 10 brands
Trial dashboard
The visualisation below is a trial version and contains randomised data for all countries.
This product is available as an add-on to any of our subscription plans.
If you want more information about this product please contact us.