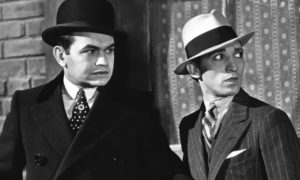 Somebody was revealing a touch of humour when they wrote the federal act under which Juul Labs is now being sued in a court in Colorado. The 1970 Racketeer Influenced and Corrupt Organisations Act, which was designed to target organised crime, was patently so named in order to be known as the RICO Act – referencing the fictional gangster played by Edward G Robinson in the classic 1931 movie Little Caesar and his final, dying line: "Mother of Mercy, can this be the end of Rico?"
It's easy to see how the act relates to the movie, not so obvious what it has to do with Juul. Yet Juul's lawyers must go into the US District Court for Colorado in Denver on Monday to persuade the judge that the company can't be sued under that law by the Boulder Valley School District.
Juul must by now be getting very used to being sued by school districts alleging deceptive practices and marketing aimed at teenagers. In a sense that is part of the price it pays for its extraordinary success across the US in recent years.
But in invoking the RICO Act, law firm Lieff Cabraser is hauling out one of US law's biggest guns. And the implication that Juul's business operations are somehow analogous to organised crime is a potent aspersion in itself.
Diverting legal channels?
Norma Freeman Engstrom, law professor at Stanford University, describes the act as "a very powerful weapon in plaintiffs' arsenal". She adds: "Proving RICO can be challenging, but the payoff can be substantial."
Juul, which says it will respond to the allegations "through the appropriate legal channels", will hope to get the RICO charge thrown out at the earliest possible opportunity to avoid the slur its use implies.
Juul has been working hard to clean up its reputation from the moment Kevin Crosthwaite replaced Kevin Burns as CEO exactly a year ago. The continuing deluge of copycat lawsuits hasn't helped – and now Crosthwaite is arguing that the legal channels should be at least partly re-routed in the company's favour.
He told the online Global Tobacco & Nicotine Forum this week that regulatory restrictions on e-cigarettes "may be helping to shift the balance towards combustible cigarettes". To redress that balance, he called for governments to establish "risk-proportionate" regulation to accelerate the transition away from smoking. And he argued in favour of risk-based taxation to favour non-combustible products while increasing the price of cigarettes.
Of course, given that the company he heads is a leader in the field of alternatives to tobacco, you might well respond, "He would say that, wouldn't he?" But it's hard not to admit he has a point.