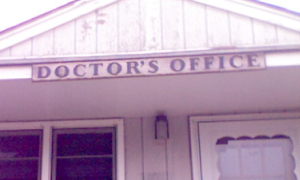 Two thirds of American doctors in a small survey believe e-cigarettes can help patients give up smoking and a third recommend them for that purpose.
Researchers asked North Carolina doctors "if they believe e-cigarettes are approved by the FDA for smoking cessation; if they believe e-cigarettes lower the risk of cancer for patients who use them instead of smoking cigarettes; if they believe e-cigarettes are a helpful aid for smoking cessation; and if they recommend use of e-cigarettes to their patients". Other questions included how often smokers among their patients asked about e-cigs.
The survey found that "two thirds (67%) of the surveyed physicians indicated e-cigarettes are a helpful aid for smoking cessation, and 35% recommended them to their patients".
The researchers observed that e-cigarettes were more likely to be recommended by doctors who receive many patient enquiries about them, and by older physicians, as well as by – unsurprisingly – those who believe the products carry a lower cancer risk than smoking tobacco.
About two thirds of the doctors believed "that e-cigarettes lower the risk of cancer for patients who use them instead of smoking cigarettes", and 13% "incorrectly believed that e-cigarettes are already approved by the [U.S. Food and Drug Administration, or FDA] for smoking cessation".
The 128 respondents from a random sample included 28 family doctors, 24 internal medicine physicians, 21 obstetricians/gynaecologists, 27 psychiatrists, and 28 surgeons.
The study's authors say that doctors need "widespread dissemination of clear, evidence-based research on e-cigarettes".
Their paper, "Physicians' attitudes and use of e-cigarettes as cessation devices, North Carolina, 2013", was published in the journal PLOS ONE by Kelly L. Kandra from Benedictine University in Lisle, Illinois, along with Leah M. Ranney, Joseph G.L. Lee and Adam O. Goldstein from the University of North Carolina at Chapel Hill.
They received funding from the North Carolina Department of Health and Human Services, and the National Cancer Institute of the National Institutes of Health.
What This Means: Research on medical professionals' attitudes toward e-cigarettes is surprisingly thin on the ground, which makes this welcome despite its narrow focus on doctors in one state who may not be representative of their counterparts across the U.S., let alone internationally. (Indeed, a recent British survey of doctors seems on the surface to have found more scepticism about e-cigs.)
So, take it with a pinch of salt, and bear in mind that the Public Library of Science (PLOS), which published it, has come in for some criticism of its limited review of articles – essentially, it looks narrowly at their technical qualities rather than assessing their importance.
But at the very least this raises some interesting issues for future studies to look into, including the varying views of different groups of doctors.
– Barnaby Page ECigIntelligence staff
Photo: Mark Wilkie
ECigIntelligence does not provide legal, strategic or investment advice. Tamarind Media Limited, the publisher of ECigIntelligence, does not accept any liability or responsibility for information or views published.
Please see this page for a detailed description of our methodology.