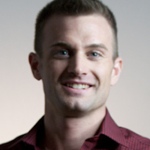 ECigIntelligence reports with sadness the death of our friend and colleague Ryan McCrossan, aged 30.
Well-known to many in the vapour industry, Ryan worked in ECigIntelligence's Barcelona office from 2015 to 2016 as head of US market analysis, before returning to the United States to work with Saffire Vapor.
He had previously been a co-founder of LIV Electronic Cigarettes after starting his career in the financial industry.
Following high school in Massachusetts, Ryan was educated at Fairfield University in Connecticut and the Universidad Antonio de Nebrija in Madrid.
A celebration of his life will be held 21st November in New Canaan, Connecticut, and a guest book is available on Legacy.com.