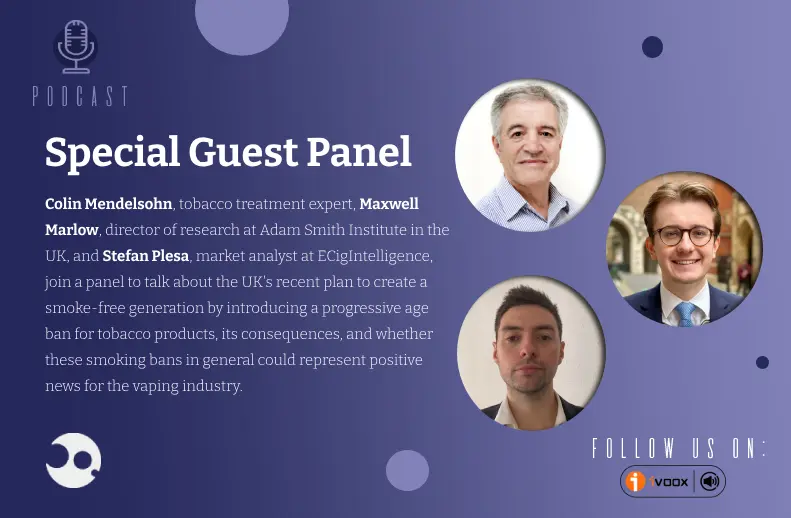 Colin Mendelsohn, a general practitioner for 27 years with a focus on smoking who now works exclusively in tobacco treatment in Sydney; Maxwell Marlow, director of research at Adam Smith Institute in the UK; and Stefan Plesa, market analyst at ECigIntelligence, join a panel to talk about the UK's recent plan to create a smoke-free generation by introducing a progressive age ban for tobacco products, its consequences, and whether these smoking bans in general could represent positive news for the vaping industry.
For more regulatory analysis on the vaping industry, please find our latest reports here.
If you need further information, feel free to contact us through this form or any of our channels.