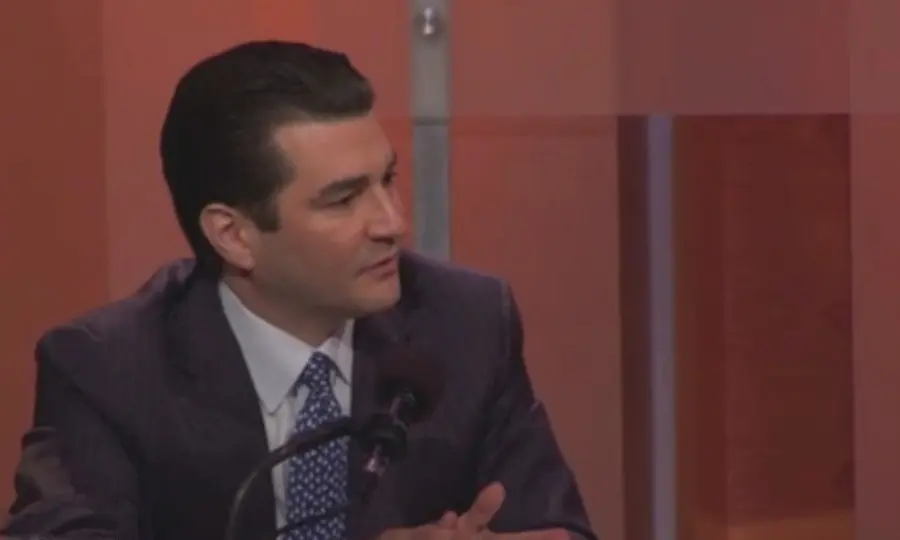 U.S. president Donald Trump on Friday announced his intention to nominate Scott Gottlieb as the next commissioner of the Food and Drug Administration (FDA), ending a months-long process watched closely by the e-cigarette industry.
Gottlieb's nomination as commissioner of food and drugs must now be ratified by the Senate, but is expected to be viewed as mainstream by key members of Congress and others.
A physician, he served as the FDA's deputy commissioner for medical and scientific affairs during the administration of George W. Bush and was a senior policy adviser to the administrator at the Centers for Medicare & Medicaid Services.
"It's critical to have the right person in charge of the FDA, an agency that affects virtually every American and regulates about a quarter of all consumer spending in the United States," said senator Lamar Alexander, a Tennessee Republican who is chairman of the Senate Health, Education & Pensions Committee. That panel will handle the nomination.
"I look forward to meeting with Dr. Gottlieb and scheduling a hearing to discuss his plans to…work with Congress to bring safe and effective drugs and medical devices to patients more quickly and to protect the nation's food supply," said Alexander.
Question time
Members of the committee also could use the confirmation hearing to delve into Gottlieb's take on federal regulation, including the deeming rule put in place during the last year of the Obama administration that extended the agency's authority over tobacco products to e-cigarettes.
Trump's past comments about the changes he hoped to make at the agency sparked speculation that his choice for the top job could signal how far those changes might go.
A priority of the e-cigarette industry has been relief from the deeming regulations. Attempts to lift its burden have focused on changing the so-called "grandfather date" which currently means that only products on the market before 15th February 2007 can avoid a costly and burdensome approvals process.
Pharma links
Early reaction to Trump's selection of Gottlieb focused on his views of regulation and particularly his connections to the drug industry.
Since leaving government service, Gottlieb has been a resident fellow at the American Enterprise Institute, a public-policy think tank based in Washington, DC, where his work has focused on the FDA. He also has been a clinical assistant professor at New York University School of Medicine.
Gottlieb is a venture partner at New Enterprise Associates, which describes itself as "one of the world's largest and most active venture capital firms" with technology and healthcare as its key industries.
His name was one of several that had surfaced in the press as a potential pick for the FDA. Several weeks ago, however, much of that speculation appeared to focus on James O'Neill, a managing director at Mithril Capital Management.
The previous commissioner, Obama appointee Robert Califf, left the job in January after serving less than a year. Since then Stephen Ostroff has been heading the agency as acting commissioner.
– Jim Myers ECigIntelligence Washington correspondent