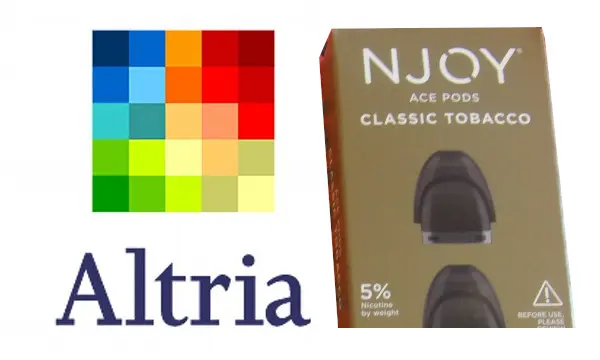 Tobacco giant Altria has confirmed a previously reported rumour by signing an agreement to buy e-cigarette maker Njoy for at least $2.75bn.
Altria said the deal will give it global ownership of Njoy's entire vaping portfolio, including Njoy Ace pods, which are among the few vaping products currently authorised by the US Food and Drug Administration (FDA).
Altria has agreed to pay a further $500m if Njoy's products currently under review by the FDA are also approved.
The announcement came shortly after the group confirmed its decision to fully divest from Juul Labs. The value of Altria's stake in the fallen giant of vaping had dropped dramatically over the past four years, largely due to the financial impact of the lawsuits and disputes with the FDA in which Juul remains embroiled.
Njoy represents a completely different proposition. The valuation of the company is significantly below the initial $12.8bn Altria invested in December 2018 in a 35% stake in Juul, which valued that company at the time at $38bn.
Ace growth potential
In addition Njoy's main brand Ace – which made up 85% of its retail shipments last year and is "the only pod-based e-vapour product with market authorisations from the FDA" – currently accounts for only 3% of vaping product sales through main US retail channels.
This suggests significant growth potential for Njoy's Ace and Daily lines, which together have already received six marketing granted orders (MGOs) from the FDA in 2022.
The vaping company also filed premarket tobacco product applications (PMTAs) for its menthol-flavoured e-liquids by the 9th September 2020 deadline set by the FDA. Those applications are still under review. Njoy is currently preparing PMTA submissions for two non-tobacco or menthol-flavoured Ace pods.
Gregory Conley, president of the American Vapour Manufacturers (AVM) association noted on Twitter: "If either of these products or the pending menthol Ace pods get authorised, big payouts for the seller will follow."
Based on the agreement, Altria will pay Njoy sums between $125m and $250m for each product currently under review, up to a maximum total of $500m.
Altria CEO Billy Gifford told investors and journalists in a conference call that the decision to invest in Njoy went beyond the firm's good record with the FDA.
"We are pleased with the quality of the product [Njoy Ace]," he said. "We have extensive relationships with retailers that are sales-force built over decades and we are able to bring that strength to the table."
Responsible acceleration
Though Njoy Ace is the brand's main product, it is currently only available in around 33,000 retailers across the US, Altria said.
"We believe we can responsibly accelerate US adult smoker and competitive adult vaper adoption of Njoy Ace in ways that Njoy could not as a standalone company," Gifford said. "We believe the strengths of our commercial resources can benefit adult tobacco consumers and expand competition."
Asked when Njoy could start benefitting from Altria's resources, Gifford said nothing could be done before the deal was completed, which can only happen after clearance from authorities. "Prior to closing [the deal] we would have no services that we would give Njoy but, after closing, we would bring the resources of Altria, so our sales force, our regulatory team, our government affairs team, all of that would be available," he said.
Altria said that with the Njoy purchase its smoke-free portfolio would achieve "full global ownership of products and technologies across the three largest smoke-free categories". The company announced a strategic partnership with JT Group last October for US marketing and commercialisation of heated tobacco stick products owned and developed by either company. It also owns the On! nicotine pouch brand.
– Tiziana Cauli ECigIntelligence staff