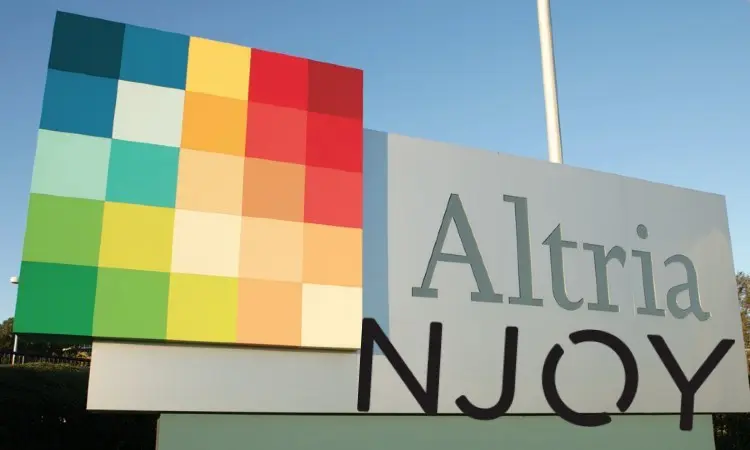 Tobacco giant Altria confirmed it had completed its acquisition of e-cigarette maker Njoy for $2.75bn, having cleared antitrust checks in the US. Following the transaction, Altria updated its guidance for the 2023 full-year adjusted diluted earnings per share (EPS).
Altria CEO Billy Gifford said: "We are pleased to have received antitrust clearance, and we are now fully focused on responsibly accelerating US adult smoker and adult vaper adoption of Njoy Ace, currently the only pod-based e-vapour product to receive marketing authorisation from the FDA [US Food and Drug Administration]."
Altria funded the transaction via cash payments of approximately $2.75bn through a combination of a $2bn term loan, commercial paper (an unsecured, short-term debt instrument issued by corporations) and available cash. The company will use proceeds from its recent agreement with Philip Morris International (PMI) over the marketing of Iqos in the US to pay back part of the loan.
The updated 2023 full-year EPS guidance range includes planned investments behind the US sale of Njoy Ace, and it aims to deliver strong shareholder returns.
New president and CEO of Njoy, Shannon Leistra, said: "We are excited to combine our resources with Njoy's talented team to benefit adult tobacco consumers across the country."
The deal would give Altria global ownership of Njoy's entire vaping portfolio, including Njoy Ace pods, which are among the few vaping products currently authorised by the FDA.
Altria said: "We have identified approximately 70,000 US retail stores – including existing ones – for our initial Ace expansion phase. The stores in the initial phase represent approximately 70% of e-vapour volume and 55% of cigarette volume sold in the US multi-outlet and convenience channel."
Looking forward to the benefits
The company expects the transaction to lead to increases in cashflow in 2025 and adjusted diluted EPS in 2026. It also predicts the return on invested capital for the transaction to exceed its current weighted-average cost of capital by 2027. The transaction terms include up to $500m in additional cash payments contingent upon regulatory outcomes on certain Njoy products.
Altria expects to deliver 2023 full-year adjusted diluted EPS in a range of $4.89 to $5.03, representing a growth rate of 1% to 4% from an adjusted diluted EPS base of $4.84 in 2022. Its 2023 full-year adjusted diluted EPS guidance range includes planned investments, including continued spending on smoke-free product research, development, and regulatory preparation; enhancement of its digital consumer engagement system; and marketplace activities supporting its smoke-free products, including planned investments behind the US sale of Ace.
The US Federal Trade Commission (FTC) recently opposed an attempt by Altria to halt a decision on its Juul Labs stake saying that, while the companies had ended their arrangement, the matter still could have impact on future deals – such as Altria's bid for Njoy. During a series of motions by Altria to propose a settlement, lawyers for the FTC said Juul and Altria's proposed order regarding non-competition "is not a sufficient guardrail to prevent the type of anticompetitive conduct that occurred here".
The FTC said it was not enough for Altria and Juul to address a few specific areas in an anti-competition resolution and say the rest was moot, as the deal had then been reversed. Nevertheless, it appears US authorities are fine with the new deal between Altria and Njoy.
– Antonia Di Lorenzo ECigIntelligence staff