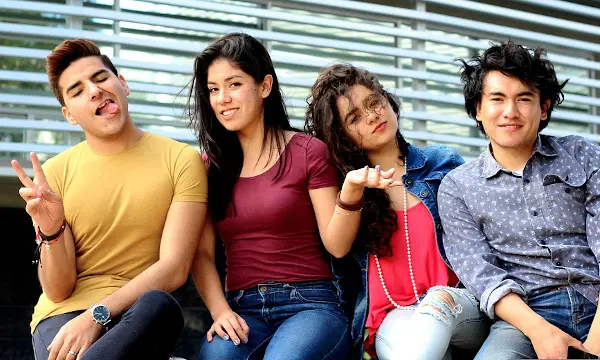 Youth vaping remains high in the US, with 9.4% middle- and high-school students – around 2.5m teenagers – reporting current e-cigarette use, though changes in survey methods make it difficult to identify a clear trend.
Disposable e-cigs are the most common device type reported, according to data released by the US Food and Drug Administration (FDA) in coordination with the Centers for Disease Control and Prevention (CDC).
The study, conducted between and January and May 2022 using an online survey, showed 3.3% of middle-schoolers and 14.1% of high school students said they had used an e-cigarette in the past 30 days.
However, changes in methodology, including differences in administration and data collection procedures during the Covid-19 pandemic, meant the ability to compare this year's figures with those from previous surveys was limited, the agency said.
The top three brands reported in 2022 were Puff Bar (14.5%), Vuse (12.5%) and Hyde (5.5%). While Puff Bar, which has not had a premarket tobacco product application (PMTA) approved by the FDA, and Vuse, for which certain older models have had PMTAs granted, were pre-specified response options on the survey, Hyde was not – meaning a significant number of students specifically wrote it in as their preferred brand.
This suggests both that Hyde has a strong brand impact and that the number of users was probably an underestimate.
Favoured flavours
Nearly 85% of the young vapers reported using flavoured e-cigarettes, most commonly fruit flavours(69.1%), candy, desserts or other sweets (38.3%), mint (29.4%), and menthol (26.6%).
A similar pattern was observed among current users of specifically disposable flavoured e-cigarettes, with fruit (75.2%) followed by candy, desserts or other sweets (40.4%), mint (29.6%), and menthol (16.7%).
FDA commissioner Robert Califf said the agency remained deeply concerned about youth use of e-cigarettes.
"It's clear we still have a serious public health problem threatening the years of progress we have made combatting youth tobacco product use," Califf said. "We cannot and will not let our guard down on this issue. The FDA remains steadfast in its commitment to using the full range of our authorities to address youth e-cigarette use head-on."
– Antonia Di Lorenzo ECigIntelligence staff
Photo: Alfredo Islas