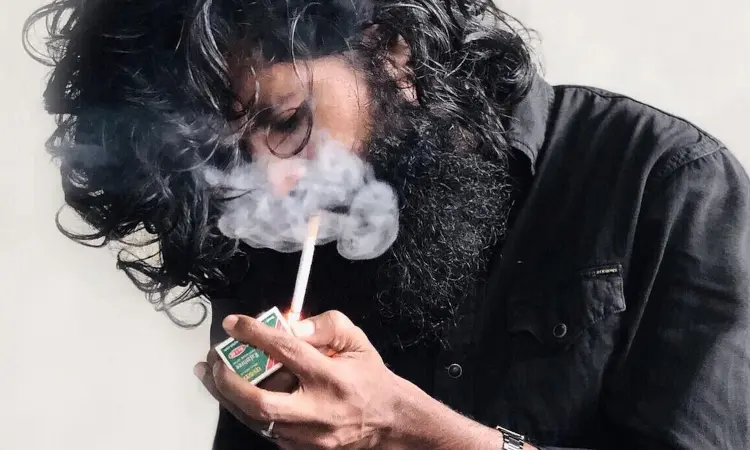 The UK's National Institute for Health and Care Excellence (NICE) has published a new set of recommendations to healthcare professionals, teachers and policymakers on how to help promote quitting smoking in a clear and consistent way, and how to introduce tools such as e-cigarettes.
It suggests that teachers should make it clear to students that "young people and young adults who do not smoke should avoid e-cigarettes to avoid inadvertently making them desirable". And it urges those working in education to talk about e-cigarettes "separately" from tobacco products.
The new guideline, published today, updates previous recommendations to professionals within the smoking-cessation services and the advice they should give users about the alternatives to traditional cigarettes.
"Any smoking is harmful, so people using e-cigarettes should stop smoking tobacco completely," it reads.
While reiterating that there is not enough evidence to know whether there are long-term harms from e‑cigarette use, the document underlines that vaping is likely to be substantially less harmful than smoking.
Aside from discussing how long a person intends to use e-cigarettes, NICE – an executive body within England's Department of Health – adds that it considers it essential to tackle how users are going to stop using e-cigarettes when they are ready to do so.
Strategies and combinations
The document says behavioural support should be offered to smokers regardless of what method they choose to help them stop smoking. "Explain how to access it," it reads.
It also suggests professionals discuss ways of preventing a return to smoking. "This could include talking about coping strategies and practical ways of making it easier to prevent a relapse to smoking. Do this at an early stage and at each contact."
The guideline stresses that patients should be advised that nicotine-containing e-cigarettes are more successful when used in conjunction with nicotine replacement therapy (NRT). The UK National Centre for Smoking Cessation and Training (NCSCT) recently concluded that a combination of NRT and vaping products can be more effective than either on their own in helping smokers quit.
On the development of communication strategies to promote stop-smoking support, NICE suggests that campaigns should target groups that "epidemiological data identify as having higher than average or stagnant rates of smoking" in order to address inequalities.
It also advises officials to use "a range of media channels to get unpaid press coverage and generate as much publicity as possible". It recommends using "integrated care system plans, health and wellbeing strategies" to make sure resources are accessible to adults who smoke. And it questions whether there is a need for an advocacy campaign against illegal tobacco sales.
What This Means: The final NICE guideline is in line with the draft document published in June, which was put out for consultation until 6th August.
In 2013 NICE released a guidance document focused on harm reduction, following up in 2018 with a paper on stop-smoking interventions and services.
– David Palacios and Antonia di Lorenzo ECigIntelligence staff
Photo: Ronie