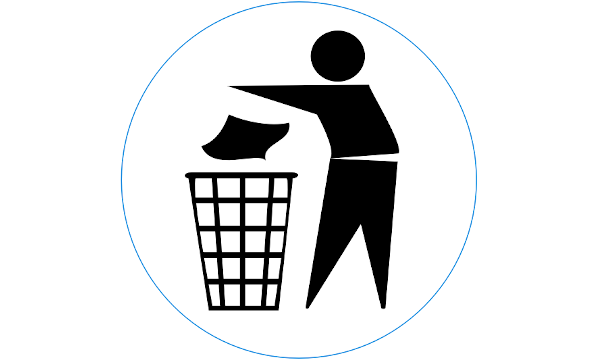 Political support for a proposed bill to ban disposable vaping devices in the UK appears to be waning.
The proposed Disposable Electronic Cigarettes (Prohibition of Sale) cross-party bill put forward by Conservative MP Caroline Johnson has yet to move through the House of Commons. As a private member's bill, not a government initiative, it has significantly less chance of being passed.
Junior environment minister Rebecca Pow said recently there were no immediate plans to ban disposables despite some increase in concern over the products.
"The government is concerned by the increasing use of disposable vaping products, particularly amongst children, and their impact on the environment when they become waste. We are exploring a range of measures to address these issues," Pow told MPs. She added that improving the collection and recycling of e-cigarettes could be among issues tackled later this year in consultations on the Waste Electrical and Electronic Equipment (WEEE) regulations.
 The bill to ban disposables was given its first reading – effectively an introduction and presentation of the bill by Johnson – on 8th February. It was meant to have its second reading – the first opportunity for MPs to debate it – on 24th March but this did not happen.
It is now scheduled to have a second reading on 24th November. However, "the House is currently not expected to sit on this day and the bill is therefore not expected to be taken," a Parliament official said.
Tax plan rejected
The bill was introduced by Johnson under the "Ten Minute Rule" – a process by which an MP has just ten minutes to advocate their chosen piece of legislation to the Commons and the minister responsible. Such bills receive no legislative priority.
However, the proposal to ban disposables could yet be adopted by the government, particularly if it can be implemented without a formal bill, for which there is currently no publicly available text.
"At the moment it doesn't look like it's got the kind of support to make it happen," said Mark Oates, director of the campaign group We Vape.
UK chancellor Jeremy Hunt has rejected proposals by health officials to tax disposable vapes, while in Scotland the devolved government is still considering a plan to abolish single-use vapes.
The ban proposals were introduced amid both environmental concerns and worries that the use of e-cigarettes by children has increased, driven by the rise of disposables.
While tobacco and drug use have decreased among schoolchildren, vaping has increased, according to a 2022 survey by the National Health Service (NHS). Around 9% of 11-to-15 year-olds were found to be current e-cigarette users, up from 6% in 2018.
Opposition to a ban
Deborah Arnott, chief executive of health charity Action on Smoking and Health (Ash), said she did not support an outright ban but believed a tax would have been more effective in keeping vaping products out of the hands of children.
"Smoking is much more harmful than vaping and smoking remains the biggest threat to our children's health," Arnot said. "But vaping is not risk-free, and in the light of the recent increase in children vaping, government action is urgently needed to tighten regulation and increase enforcement."
Oates said that while he didn't think the industry was doing enough to address the environmental issues, "it would be a great shame if [the government] removed this opportunity to take people away from cigarettes".
He added: "There are some unintended consequences being caused by disposable vapes, mainly consumers throwing them on the floor, which is appalling. Rather than ban them, we should think seriously about how we can create a good recycling scheme."
Michael Landl, director of the World Vapers' Alliance (WVA), said a ban would not work to keep vapes out of the hands of schoolchildren or ease environmental concerns, but instead would strengthen the black market and make it harder to regulate the products safely.
"Prohibition doesn't work," he said. "If we push these products to the illegal market, we deprive ourselves of finding innovative solutions for the stated problems. Dealers don't care about age checks, quality and environmental standards."
– Moriah Costa ECigIntelligence contributing writer