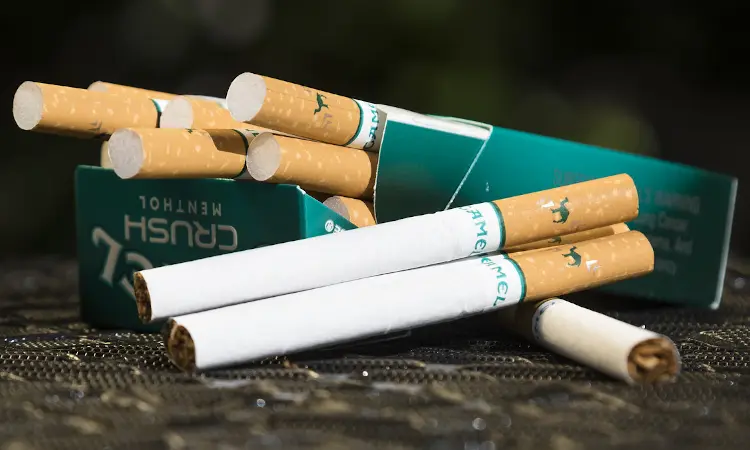 If you're looking for evidence of what a globalised economy we live in, the complex ways in which business and politics interact – and, incidentally, just how big Big Tobacco is – here is a tale for our times.
On Monday The Wall Street Journal reported that the Biden administration was considering requiring tobacco companies to lower the nicotine content in all cigarettes sold in the US to "levels at which they are no longer addictive". (Who is to determine what those levels are, and how, remains for now a mystery.)
Note, this is not – at least not yet, and maybe never – an actual policy, merely a newspaper report that the US president's team are considering a possible future policy. Nevertheless, that report was enough to trigger shock waves not just in the US but over the pond in Britain, where almost £6bn ($8.4bn) was wiped off the total value of the UK's top tobacco companies British American Tobacco (BAT) and Imperial Brands. On a bad day for the London Stock Exchange, the two were the biggest fallers, Imperial dropping by around 6.8% and BAT by about 7.5%.
The policy of enforcing lower nicotine levels in cigarettes was first mooted in 2018 by Scott Gottlieb, the US Food and Drug Administration (FDA) commissioner, but not pursued much beyond the initial suggestion. Since Gottlieb left the agency in 2019 there has been no further move in that direction – until now.
Now it comes in tandem with FDA deliberations on whether to ban menthol cigarettes, a socially and politically sensitive issue since menthol is disproportionately associated with African American smokers. The FDA's verdict on that one is expected next week.
It will also disproportionately affect BAT, nearly half of whose profit comes from the US market, and a quarter of that reportedly from menthol.
Intended and unintended consequences
All this shake-up and potential shake-down of the tobacco business has various implications for e-cigarettes.
The obvious intention of cutting nicotine levels is to reduce people's dependence. The unintended danger is that it could just as well make people smoke more, not less, in order to get their habituated nicotine fix.
Alternatively, they might turn to vaping. Indeed, recent research by the FDA suggests that reducing nicotine in cigarettes does indeed lead smokers to try alternatives.
Which suggests in turn that by proposing to cut nicotine levels in combustibles, the federal government is actively pursuing a policy to encourage e-cigarette use. As might any ban on menthol cigarettes if not accompanied by a similar ban on menthol in e-liquids.
Thereby, intriguingly, putting the Democratic administration in Washington directly at odds with Democratic legislatures and governors at state level from New York to California, Connecticut to Illinois – precisely those among whom vaping has been most strongly demonised and restricted.
– Aidan Semmens ECigIntelligence staff
Photo: Black Note