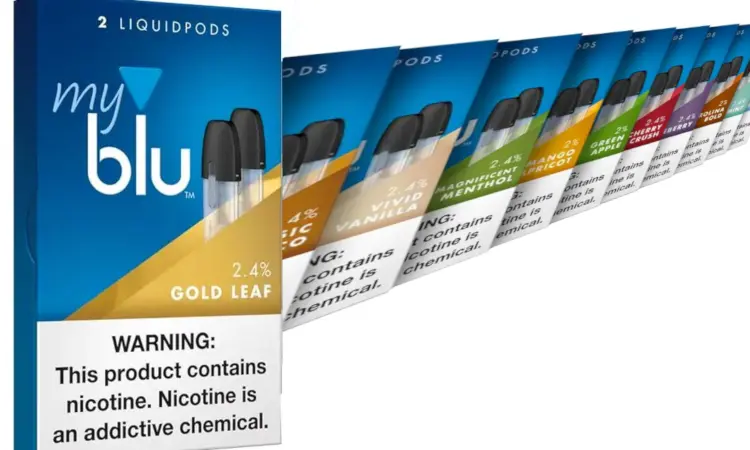 Imperial Brands, the tobacco giants behind the e-cigarette brand Blu, expects "significantly lower" year-on-year net revenues on its "next generation products" (NGP) as a direct consequence of "regulatory uncertainty and adverse news flow" affecting demand in the US and Europe.
Overall, the company expects a full-year net impact on adjusted operating profit of around £40m deriving from the unfavourable regulatory landscape, Imperial Brands said in a trading update today ahead of its annual general meeting.
The company said the US Food and Drug Administration (FDA) ban on flavoured vaping products, which comes into force tomorrow, has resulted in a write-down of its flavoured inventory, with an expected first half adjusted operating profit of around £45m, in line with previous estimates.
"We support regulation that enforces higher product and marketing standards, which are critical for creating a stable and orderly vapour market that we can invest behind," a company statement said.
"We believe that NGP provides consumers with potentially less harmful alternatives to combustible tobacco and offers a significant growth opportunity over the medium term to complement our tobacco business."
New CEO named
Constant currency full-year group net revenue is forecast to be in line with last year,  and adjusted earnings per share to be slightly lower.
First half adjusted earnings per share is expected to be down around 10% at constant currency, due to the phasing of inventory write-downs, primarily relating to the US flavour ban.
Imperial announced on Monday that it had appointed Stefan Bomhard as its new CEO, from a date yet to be announced. He was previously CEO of Inchcape, a car retail and import business. Previous Imperial CEO Alison Cooper has stepped down, having agreed in October that she would do so.
The company issued a pre-close trading update warning in September that the group's net revenues for the year to the end of that month were expected to grow at just around 2%, citing a challenging NGP market in the US and changes to results expectations in the Africa, Asia and Australasia division.
– Beatrice Bedeschi ECigIntelligence contributing writer