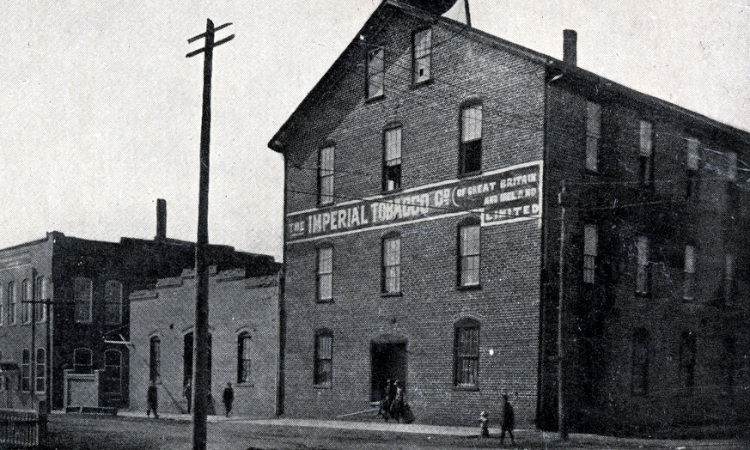 Imperial Brands has recorded a slump in revenue from its next-generation products (NGP) after reducing its overall investment in the sector following "poor returns" last year.
The tobacco giant behind the e-cigarette brand Blu suffered a 43.9% drop in net revenues for tobacco-alternative products in the six months to the end of March 2020 – down to £83m, from £148m in the same period of 2018-2019.
The sharp decline adversely affected the company's overall revenues. According to results published today, Imperial's total revenue from traditional tobacco and NGP products was down 1.7% on the previous half-year period at £3.592bn.
The Bristol, UK-based manufacturer put these figures down to the "weakness" in the vapour category following last year's health concerns in the US, which led to a reduction in spending.
"We have been taking action to right-size our investment and resources to take account of the uncertain environment and last year's disappointing performance," said joint interim CEO Joerg Biebernick.
'Off the pace'
Charles Hamshaw-Thomas, industry expert and former director of corporate affairs at vaping manufacturer E-Lites, said the figures "are not the progress Imperial would have wanted".
He told ECigIntelligence: "In tandem with the reduced NGP spend announced, it will presumably also leave them off the pace in the new category relative to their tobacco industry peers."
Imperial's NGP business in Europe plummeted by 58.9%, down to £30m for the half-year, with adjusted operating profit in the region down 8.4% to £706m, due mainly due to a lower volume of sales.
Nevertheless, Blu had a "relatively stable" performance in countries such as the UK, France and Italy, with distribution expanding further into other markets. The product recorded "good growth" in Germany and Austria, the company said.
In the US, the smokeless portfolio net revenues were down 50.8% to £30m, apparently driven by a reduction in promotional activities. The US Food and Drug Administration (FDA)'s clampdown on flavoured cartridges in January cost Imperial Brands a £48m write-down of flavoured inventory.
Good news in Asia
On the positive side, the company achieved good growth in Asia during the half-year, with Myblu and heated tobacco device Pulze doing particularly well in the Japanese market.
Biebernick and his fellow interim CEO Dominic Brisby said the COVID-19 pandemic "has so far had only a small impact on trading" but they expected this to be more pronounced over the rest of the year.
The figures presented by Imperial were "very disappointing", according to Jefferies analysts Owen Bennett and Ryan Tomkins.
"While the cigarette volume support came in as we expected, as did NGP broadly, price/mix was very weak," they said.
Hamshaw-Thomas added that the company now faces several challenges, including deciding on the right strategy to follow with its NGP portfolio.
"It's difficult to conjecture as to the future impact of these numbers until we have sight of the new CEO's plans and vision for Imperial," he said.
What This Means: The results announced today are clearly a disappointment for Imperial Brands, which had placed high hopes in its tobacco-alternative products.
Despite these results, the company wants to "strengthen the foundations" of its NGP business and to maintain future growth.
Fontem Ventures, a subsidiary of Imperial Brands, recently announced that it had submitted premarket tobacco product applications (PMTAs) to the US FDA seeking authorisation for the continued marketing of a wide range of its Myblu vaping products.
– Beatrice Bedeschi ECigIntelligence contributing writer
Photo: UNC Libraries
ECigIntelligence does not provide legal, strategic or investment advice. Tamarind Media Limited, the publisher of ECigIntelligence, does not accept any liability or responsibility for information or views published.
Please see this page for a detailed description of our methodology. Please Contact us for a detailed description of our methodology.