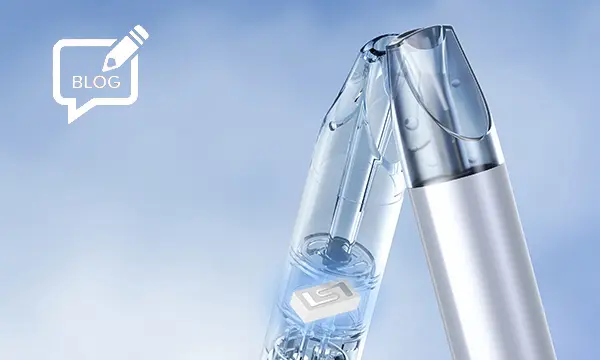 For a still relatively young industry, the e-cigarette business isn't what it was – not that it's withering away, but it's definitely changing, and not in ways everyone in it would want.
Even the organiser of what was billed as Europe's biggest vaping fair was taking a downbeat view when he spoke to Britain's Guardian newspaper. "It's a bit destroyed," said Ira Simeonidis, organiser of the Hall of Vapes trade fair, which took place in Stuttgart earlier this month.
Although the event attracted 7,500 visitors, the number of designers exhibiting was down by half, there were no concerts as in past years, and many of the stalls were taken by companies selling disposables – definitely not Simeonidis's preferred type of e-cig.
"They're cheaper and it's catastrophic for the environment with their lithium batteries," he told the reporter. "Also, there are the kids."
Last year's survey of UK youngsters' smoking and vaping habits by the charity Action on Smoking and Health (Ash) found that e-cigarette use rose from 4% of 11- to 17-year-olds in 2020 to 7% two years later – while the use of disposables within that group rocketed from 7% to 52%, and it's safe to assume it's gone on rising since.
The same Guardian article quotes our own Freddie Dawson, managing editor of ECigIntelligence news, on the rising tide of badly disposed-of disposables: "A guy who picks up litter told me he thought they were highlighters – and students were getting very studious in the parks. You just need to walk down the street [in Dublin] and see what young people are using – it's always, always going to be disposables."
Another article this week in the same paper highlighted a dramatic rise in the number of fires caused by batteries from single-use e-cigs being picked up and broken at various stages of the waste disposal process, including in bin lorries and road-sweeping vehicles.
So that's the problem, what's the solution?
Short of an outright ban on disposables – which is being seriously considered in Scotland – one partial answer to this problem might be to encourage responsible, targeted recycling. To which end, a new – or new-for-old – scheme is set to kick off at the end of this month in London, Birmingham and Manchester.
Vapers will be invited to post their used disposables for free to a dedicated recycling centre, and get a free new one in exchange. Some vape shops in London will also be accepting used e-cigs under the scheme, which is expected to be rolled out across the country within the next six months.
The handouts will come courtesty of Chinese pod manufacturer Feelm, a subsidiary of Smoore, whose spokesperson Ruiqi Wang said: "This is the first industrial whole chain recycling scheme, including manufacturers, brands, delivery companies, waste management companies and retailers, and ultimately the consumers.
"The UK is one of the major countries to consume disposable vapes. In the past two years there has been a 340% increase in the number of disposable vapes sold. But this comes with challenges for the environment, and so we need to take our responsibility."
This may look like a case of poacher-turned-gamekeeper, but it could turn out to be a very smart move for the brand. It seems far less likely to be a genuine game-changer on waste, pollution and environmental hazard – and it will do nothing at all for the problem of the kids.
Could the scheme head off any threat of a ban on disposables (yes, they're talking about it in UK Parliament circles too, even if the political will appears to have faded for now)? That remains to be seen, but it seems something of a long shot.
– Aidan Semmens ECigIntelligence staff